------------- Advertisement - Continue Reading Below -------------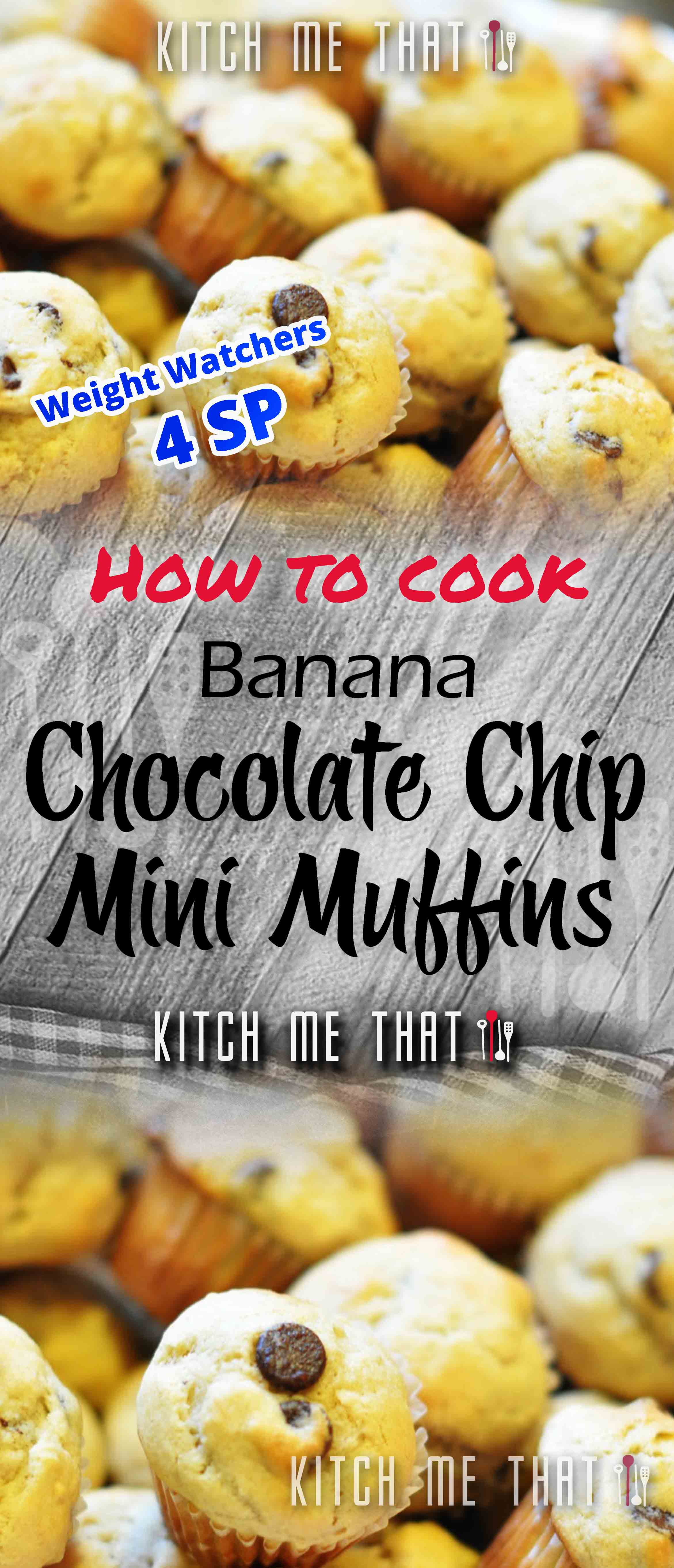 This is a #Skinny 4 SMARTPOINTS with exceptional, and unique Flavor. Enjoy it since it's at your fingertips"
Ingredients
1cup(s)light artificially sweetened vanilla yogurt
1⁄2cup(s)fat free skim milk
1⁄2cup(s)uncooked quick oats
1⁄2tspvanilla extract
1largeegg(s), beaten
1largebanana(s), mashed
1 1⁄4cup(s)all-purpose flour
1⁄4cup(s)unpacked brown sugar
2tspbaking powder
1⁄2tspbaking soda
1⁄2tsptable salt
1⁄2cup(s)mini chocolate chips, divided
Directions
1 Preheat oven to 375ºF. Coat 36 mini muffin holes with cooking spray (use three 12-hole pans).
2 In a large mixing bowl, combine yogurt, milk, oats, vanilla extract and egg; set aside 5 minutes for oats to soften and then stir in banana.
3 In a separate bowl, stir together flour, brown sugar, baking powder, baking soda and salt. Stir flour mixture into yogurt mixture to moisten ingredients (do not beat – the dough will be very thick). Reserve 1 tablespoon chips; stir in remaining chips.
4 Spoon batter by heaping tablespoons into prepared muffin holes; sprinkle each with a few reserved chocolate chips. Bake until golden brown and a tester inserted in center of a muffin comes out clean, about 15 to 18 minutes. Yields 1 muffin per serving.
------------- Advertisement - Continue Reading Below -------------
Smart points: 2
For the latest Diet Recipes, Meals Plan & tips to help you add more Happier & Healthier Lifestyle Routine to your day.
Follow us in PINTEREST By Clicking Here to get our latest Healthy Recipes , and Pin This NOW .. To Remember it !!!!