------------- Advertisement - Continue Reading Below -------------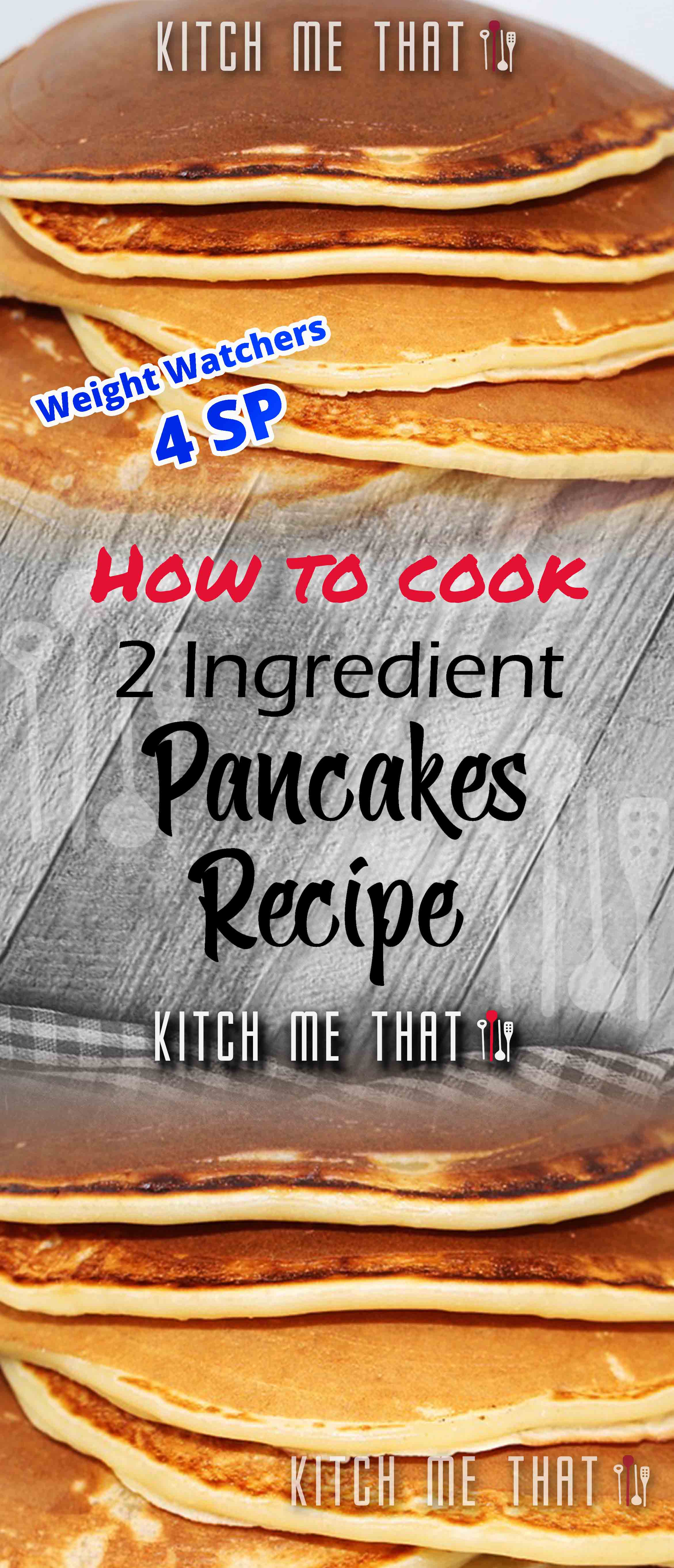 This is a #Skinny 4 SMARTPOINTS with exceptional, and unique Flavor. Enjoy it since it's at your fingertips"
This recipe is for the basic version. Contribute add-ins, as desired.
INGREDIENTS:
1/2 cup very well mashed ripe banana
2 eggs
DIRECTIONS:
1. Mix banana and egg in a medium bowl. Heat a skillet to medium, and spray with nonstick spray. Scoop about 1/4 cup of the batter onto the skillet. Cook until edges are dry- the pancake will be thin. Flip and cook the other side briefly. Repeat with the remaining batter. You should be able to get 4 or 5 thin pancakes.
TIPS:
Suggested Add-ins or toppings:
*mini chocolate chips
*tiny blueberries
*nutella + strawberries
*peanut or almond butter + honey
*maple syrup
Nutritional Information per serving:
Serving size: Recipe divided in half (no add-ins)
Calories per serving: 122
Fat per serving: 5.3g
Saturated Fat per serving: 1.6g
Sugar per serving: 7g
Sodium per serving: ,span class="sodium">71g
Fiber per serving: 1.3g
Protein per serving: 6.8g
Cholesterol per serving: 185mg
Carbohydrates per serving: 13.2g
4 Smatpoints
------------- Advertisement - Continue Reading Below -------------
For the latest Diet Recipes, Meals Plan & tips to help you add more Happier & Healthier Lifestyle Routine to your day.
Follow us in PINTEREST By Clicking Here to get our latest Healthy Recipes , and Pin This NOW .. To Remember it !!!!