------------- Advertisement - Continue Reading Below -------------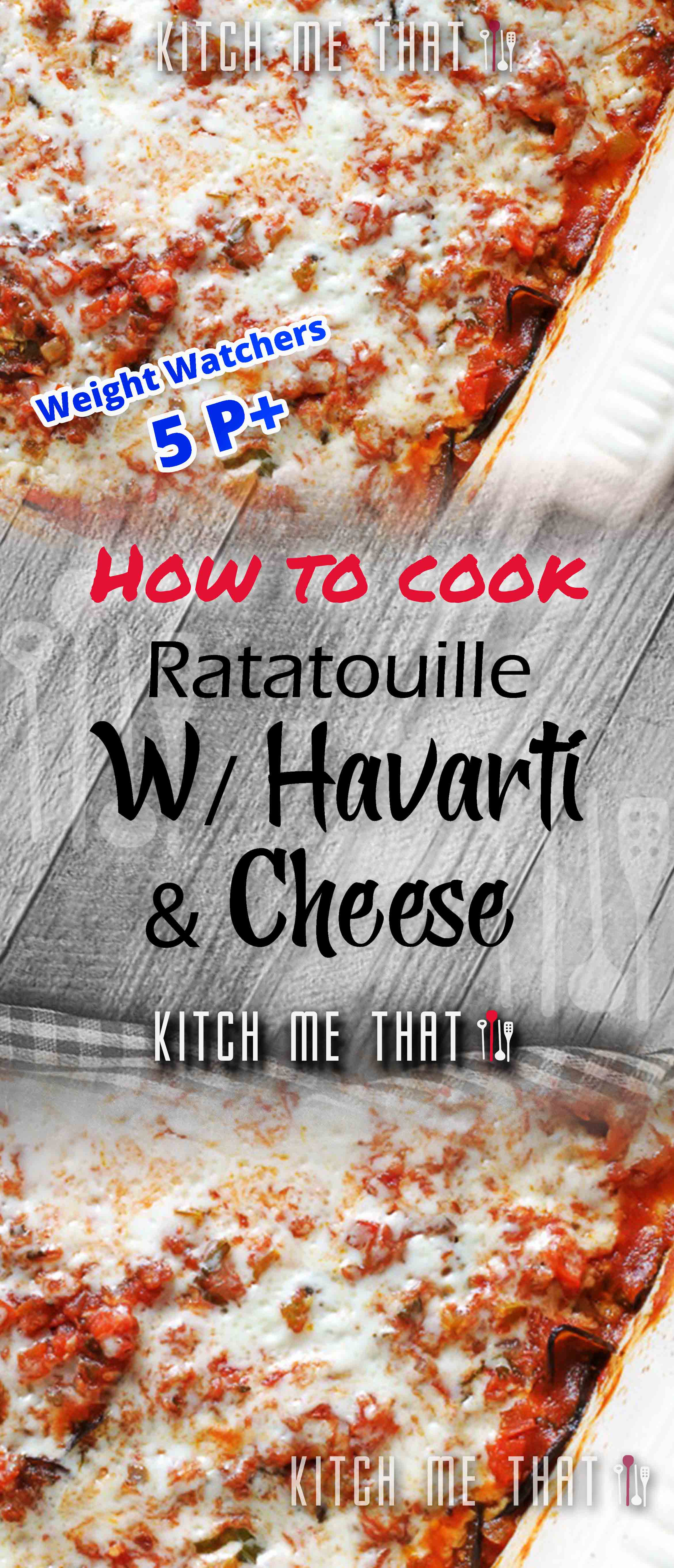 This is a #Skinny 5 POINTPLUS with exceptional, and unique Flavor. Enjoy it since it's at your fingertips"
INGREDIENTS:
1 medium eggplant, sliced 1/8th inch thick
2 tsp kosher salt
1 tbsp olive oil
1/2 small onion, diced
3 garlic cloves, crushed
1/8 tsp cracked black pepper
2 cups crushed tomatoes
1/8 tsp red pepper flakes (optional)
1 bay leaf
1 teaspoon fresh thyme
4 fresh basil leaves, finely chopped
1 small red bell pepper, diced
1 small yellow bell pepper, diced
1 small (6 ounce) zucchini, sliced 1/8th inch thick
1 smalll (6 ounce) yellow squash, sliced 1/8th inch thick
3 oz light Havarti cheese, shredded
DIRECTIONS:
Preheat oven to 375F.
In a large non-stick skillet add olive oil and sauté onions and garlic 2-3 minutes. Add 1 tsp salt, black pepper, tomato sauce, red pepper flakes if using, bay leaf, thyme, basil, red and yellow bell pepper; sauté another 5-8 minutes on medium-low heat.
In a large nonstick grill pan, grill the zucchini and eggplant 2 to 3 minutes on each side.
Add 1 cup of the sauce to a casserole dish. Layer the eggplant, squash and the zucchini. Pour the remaining sauce over the top and top with the cheese. Cover with foil and bake 40 minutes.
NUTRITION INFORMATION
Yield: 4 Servings, Serving Size: 1 slice
Amount Per Serving:
Smart Points: 3
Points +: 5
Calories: 185
Total Fat: 7g
Saturated Fat: g
Cholesterol: 11mg
Sodium: 689mg
Carbohydrates: 22g
Fiber: 7g
Sugar: 5g
Protein: 11g
For the latest Diet Recipes, Meals Plan & tips to help you add more Happier & Healthier Lifestyle Routine to your day.
Follow us in PINTEREST By Clicking Here to get our latest Healthy Recipes , and Pin This NOW .. To Remember it !!!!