------------- Advertisement - Continue Reading Below -------------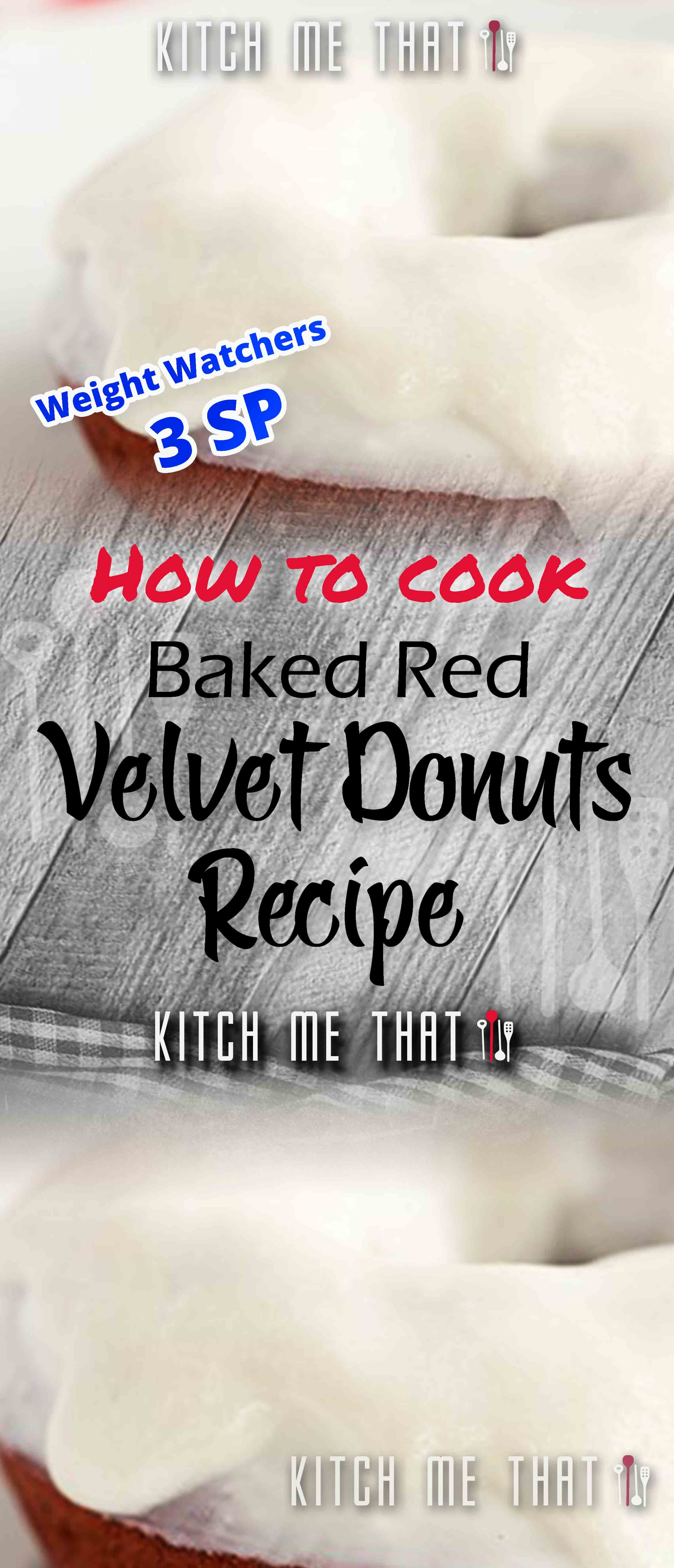 This is a #Skinny 3 SMARTPOINTS with exceptional, and unique Flavor. Enjoy it since it's at your fingertips"
Ingredients
⅔ cup white whole wheat flour
¼ cup unsweetened cocoa powder
1 teaspoon baking powder
⅛ teaspoon salt
1 egg
¼ cup sugar
3 tablespoons unsweetened applesauce
6 tablespoons unsweetened almond milk
1 teaspoon vanilla
1 teaspoon red food coloring
Other:
1 gallon-sized resealable plastic bag
Glaze:
2 ounces fat-free cream cheese, softened
2 tablespoons powdered sugar
2 tablespoons unsweetened almond milk
¼ teaspoon vanilla
Directions
1 Preheat the oven to 350° F and grease a 6-count donut pan with nonstick cooking spray.
2 In a large mixing bowl, whisk together the flour, cocoa powder, baking powder and salt.
3 In a medium mixing bowl, whisk together the egg, sugar, applesauce, almond milk, vanilla and food coloring until incorporated.
4 Mix the wet ingredients into the dry ingredients and stir until combined.
5 Pour the batter into the gallon-size bag, squeeze out excess air, and zip it shut. Cut about a ½-inch opening at the tip, and evenly fill the prepared donut pan with all of the batter. (The batter comes out fast, so before baking, wipe away any run-off on the pan.)
6 Bake for 8-10 minutes, then allow to cool for 5 minutes in the pan before removing the donuts and cooling fully on a cooling rack.
7 While the donuts are cooling, whisk the glaze ingredients together in a small mixing bowl until smooth.
8 Dip the tops of each cooled donut in the glaze and allow to dry 10-15 minutes before enjoying.
------------- Advertisement - Continue Reading Below -------------
Nutrition Information
Per Serving: (1 donut with glaze)
Calories: 121
Calories from fat: 15
Fat: 2g
Saturated Fat: 0g
Cholesterol: 29mg
Sodium: 217mg
Carbohydrates: 25g
Fiber: 3g
Sugar: 13g
Protein: 4g
SmartPoints value : 5
For the latest Diet Recipes, Meals Plan & tips to help you add more Happier & Healthier Lifestyle Routine to your day.
Follow us in PINTEREST By Clicking Here to get our latest Healthy Recipes , and Pin This NOW .. To Remember it !!!!