------------- Advertisement - Continue Reading Below -------------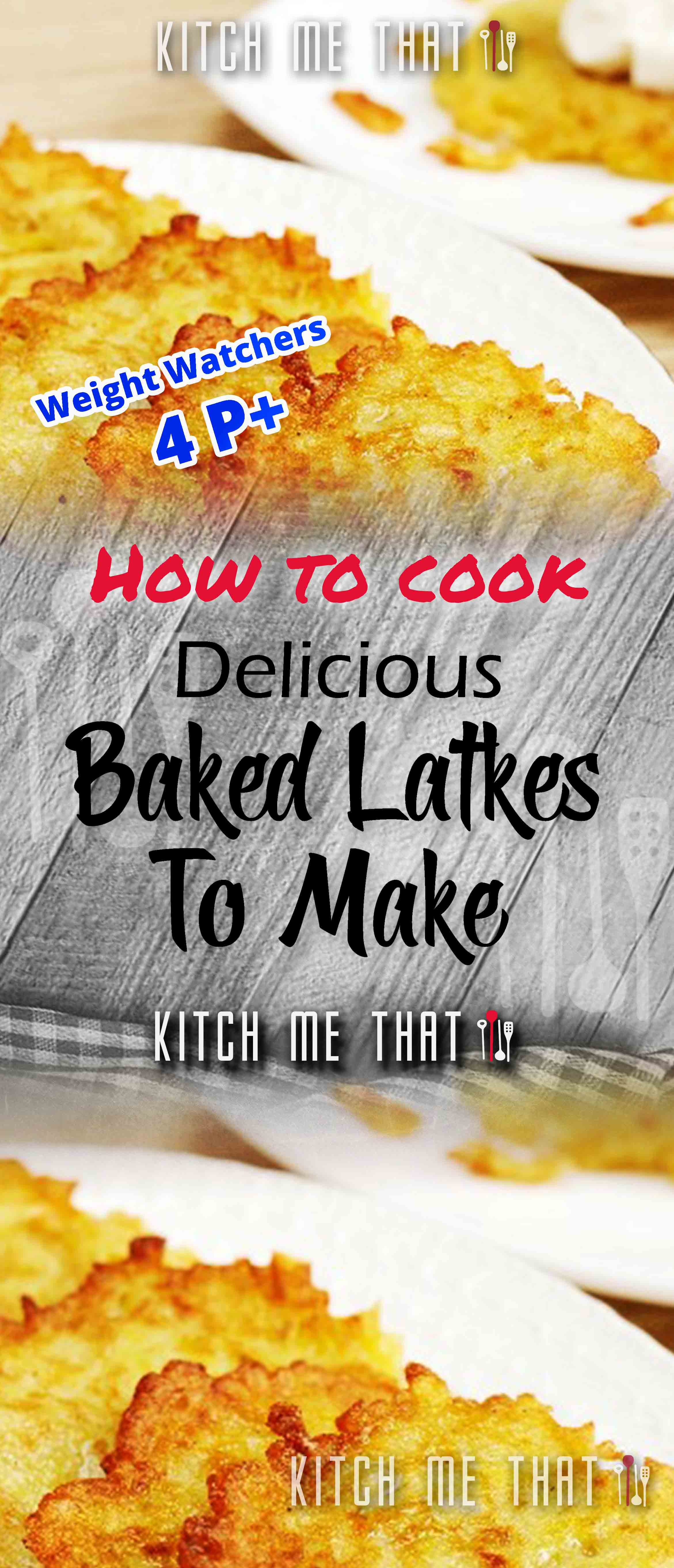 This is a #Skinny 4 POINTPLUS with exceptional, and unique Flavor. Enjoy it since it's at your fingertips"
Serves 14
Ingredients
2 lb potato, shredded or grated
1 onion, shredded or grated
2 egg
1 salt
1⁄4 cup matzo meal, or flour
1⁄4 tsp baking powder
1 nonstick cooking spray
1 black pepper
Directions
Preheat oven to 425°F.
Drain excess liquid from potatoes. Mix all ingredients in a large bowl.
Spray two baking sheets.
Add latke mixture by 1/4 cup; flatten.
Bake 15 minutes; turn latkes; and bake 10 minutes longer.
Serve with applesauce or sour cream.
Nutritional Information
Calories 71
Total Fat 1g
Saturated Fat 0g
Cholesterol 27mg
Sodium 21mg
Total Carbohydrate 14g
Dietary Fiber 2g
Sugars 1g
Protein 3g
2 SmartPoints
For the latest Diet Recipes, Meals Plan & tips to help you add more Happier & Healthier Lifestyle Routine to your day.
Follow us in PINTEREST By Clicking Here to get our latest Healthy Recipes , and Pin This NOW .. To Remember it !!!!