------------- Advertisement - Continue Reading Below -------------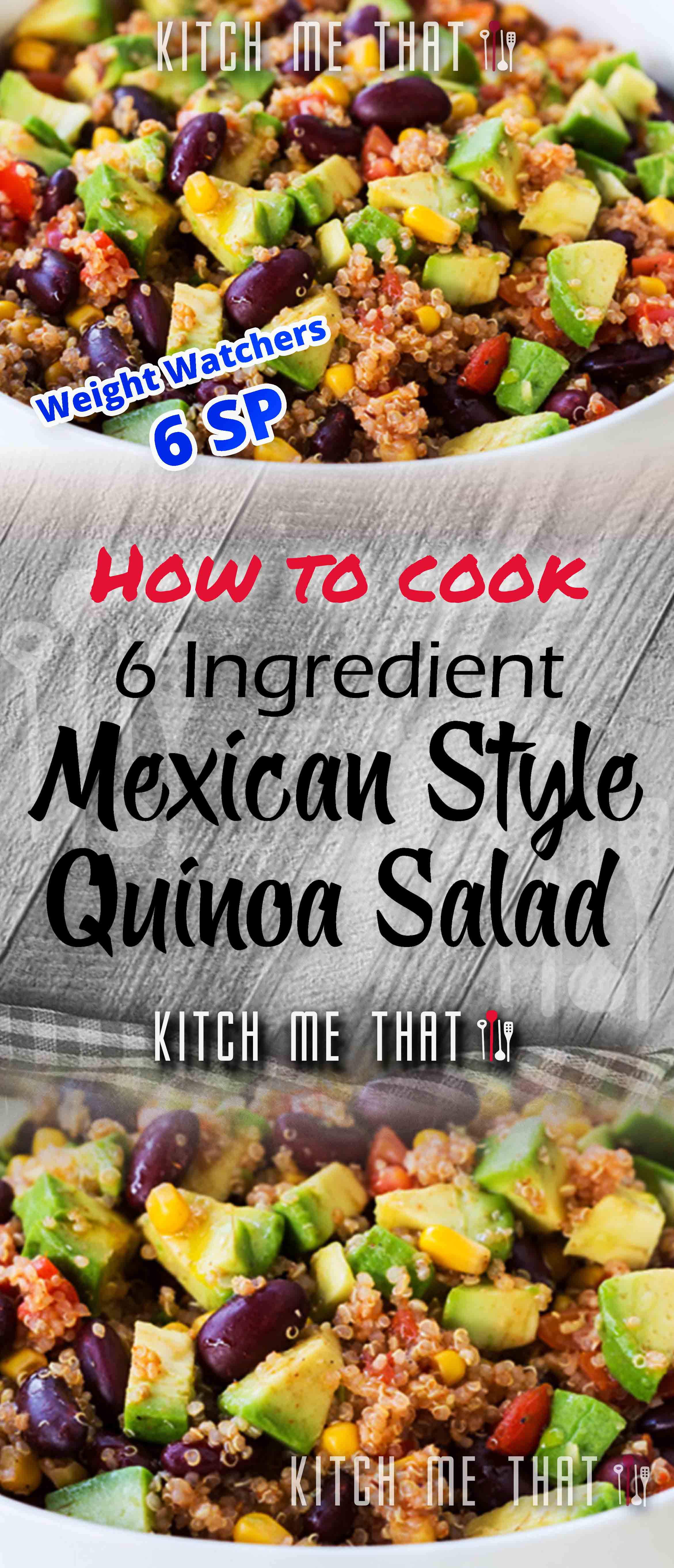 This is a #Skinny 6 SMARTPOINTS with exceptional, and unique Flavor. Enjoy it since it's at your fingertips"
Yields: 8 servings | Calories: 212 | Total Fat: 8g | Saturated Fat: 1g | Trans Fat: 0g | Cholesterol: 0mg | Sodium: 465 | Carbohydrates: 31g | Fiber: 9g | Sugar: 4g | Protein: 8g | SmartPoints: 6
Ingredients
1/2 cup dry quinoa, pre-rinsed
1 (15-ounce) can black beans, drained and rinsed
1 cups salsa, no-sugar added
1 cup corn kernels
1 teaspoon chili powder
1 avocado, peeled and small diced
Directions
Add 1 cup water and quinoa to a medium pot and bring to a rolling boil over medium-high heat.
Reduce heat to a simmer, cover and cook until most moisture is absorbed, about 12-15 minutes.
Turn off heat and leave covered quinoa on burner for 5 minutes.
Add to cooked quinoa, black beans, salsa, corn, and chili powder. Add salt and pepper to taste. Toss to combine then add diced avocado and gently toss. Add salad to a serving dish and serve. Salad can also be enjoyed cold.
Enjoy!
For the latest Diet Recipes, Meals Plan & tips to help you add more Happier & Healthier Lifestyle Routine to your day.
Follow us in PINTEREST By Clicking Here to get our latest Healthy Recipes , and Pin This NOW .. To Remember it !!!!