------------- Advertisement - Continue Reading Below -------------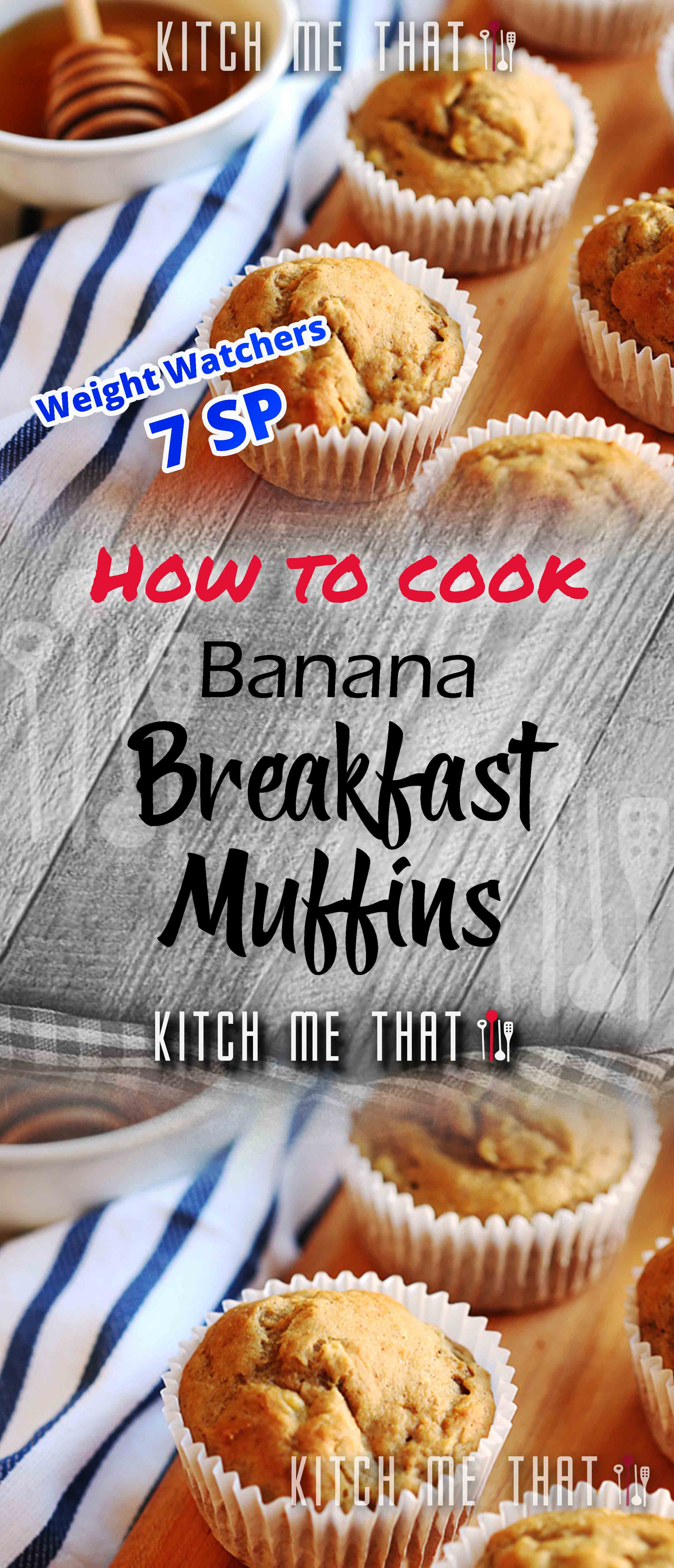 This is a #Skinny 7 SMARTPOINTS with exceptional, and unique Flavor. Enjoy it since it's at your fingertips"
Serves: 12 Servings
INGREDIENTS
1⅓ cup whole wheat flour
1 tsp. baking powder
½ tsp. baking soda
¼ tsp. sea salt
½ tsp. cinnamon
1 large egg
3 ripe bananas, mashed
½ cup applesauce, unsweetened
¼ cup raw honey
1 tsp. vanilla
3 Tbsp plain Greek yogurt
INSTRUCTIONS
Preheat oven to 375 degrees F.
In a large bowl, whisk together the dry ingredients including flour, baking powder, baking soda, cinnamon and salt; set aside.
In a separate bowl, lightly whisk the egg then add mashed bananas, applesauce, honey and yogurt. Slowly add dry ingredients to the wet, mixing until just combined.
Spoon batter into prepared muffin tin, filling each cup about ¾ths full and bake for about 22 minutes or until a toothpick inserted into the center comes out clean. Allow muffins to cool, serve and enjoy!
NUTRITIONAL INFORMATION
Serving Size: 1 muffin • Calories: 106 • Fat: 0.8 g • Carbs: 23.7 g • Fiber: 2.5 g • Protein: 3 g • WW SP: 3
Adapted from: eatyourselfskinny
For the latest Diet Recipes, Meals Plan & tips to help you add more Happier & Healthier Lifestyle Routine to your day.
Follow us in PINTEREST By Clicking Here to get our latest Healthy Recipes , and Pin This NOW .. To Remember it !!!!
------------- Advertisement - Continue Reading Below -------------