------------- Advertisement - Continue Reading Below -------------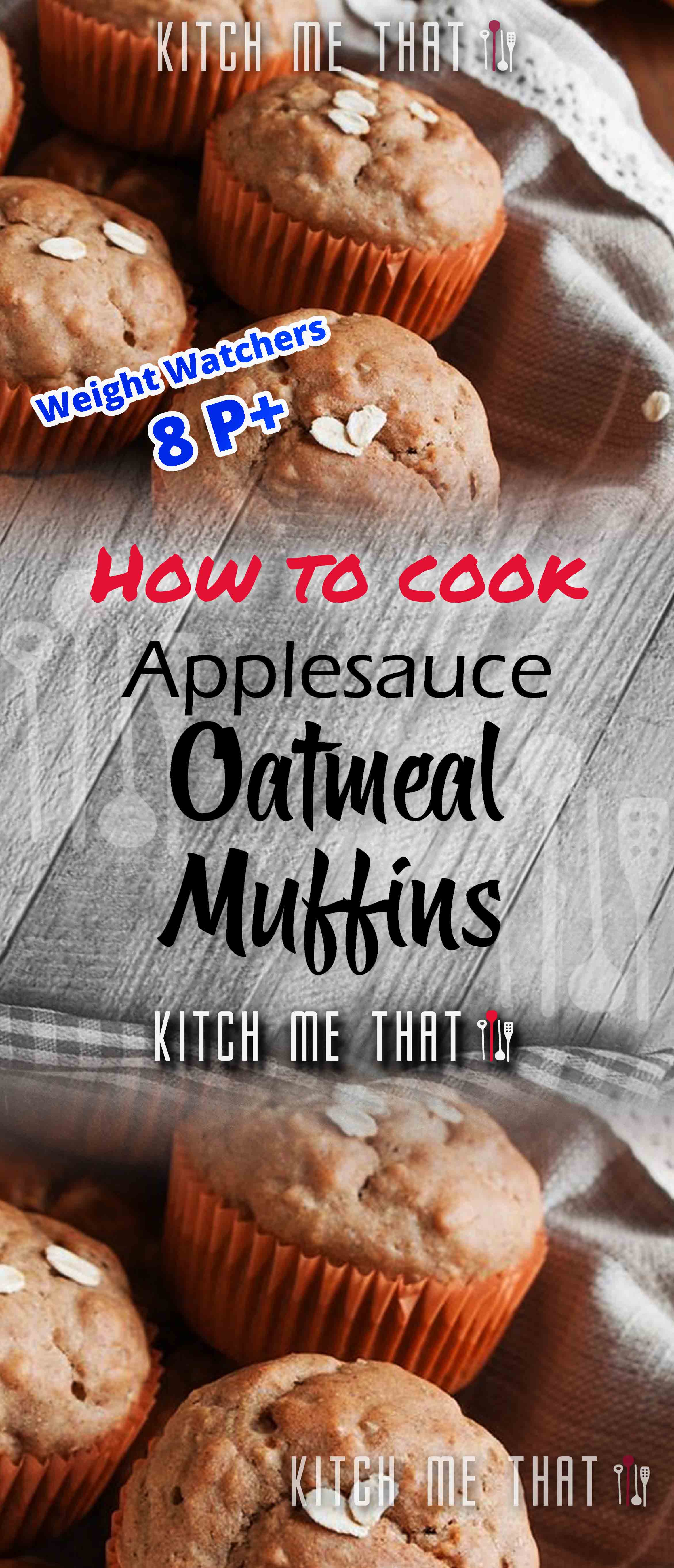 This is a #Skinny 8 POINTPLUS with exceptional, and unique Flavor. Enjoy it since it's at your fingertips"
Ingredients
1 cup old fashioned oats (not instant)
1 cup skim milk
1 cup whole wheat flour
1/2 cup brown sugar
1/2 cup unsweetened applesauce
2 egg whites
1 teaspoon baking powder
1/2 teaspoon baking soda
1/2 teaspoon salt
1 teaspoon cinnamon
1 teaspoon sugar
raisins or nuts (optional)
Directions
Soak the oats in milk for about one hour.
Preheat the oven to 400 degrees.
Spray muffin pan with cooking spray.
Combine the oat mixture with the applesauce and egg whites, and mix until combined.
In a separate bowl measure and whisk the dry ingredients together.
Add wet ingredients to dry and mix until just combined. Add nuts or raisins if desired.
Do not over mix the batter or the muffins will be tough. Spoon muffin mixture into muffin pan.
Combine the cinnamon and sugar and top each muffin with some of the mixture.
Bake for 20-25 minutes or until done.
Remove from pan, cool and enjoy.
These can be frozen and reheated in the microwave for a quick breakfast.
Nutrition Facts
Servings Per Recipe: 12
Serving Size: 1 serving
Amount Per Serving
Smartpoints 4

------------- Advertisement - Continue Reading Below -------------

Calories

93.2

Total Fat

0.5 g

Saturated Fat

0.1 g

Cholesterol

0.4 mg

Sodium

203.7 mg

Potassium

78.5 mg

Total Carbohydrate

23.6 g

Dietary Fiber

1.7 g

Sugars

14.1 g

Protein 3 g
For the latest Diet Recipes, Meals Plan & tips to help you add more Happier & Healthier Lifestyle Routine to your day.
Follow us in PINTEREST By Clicking Here to get our latest Healthy Recipes , and Pin This NOW .. To Remember it !!!!