------------- Advertisement - Continue Reading Below -------------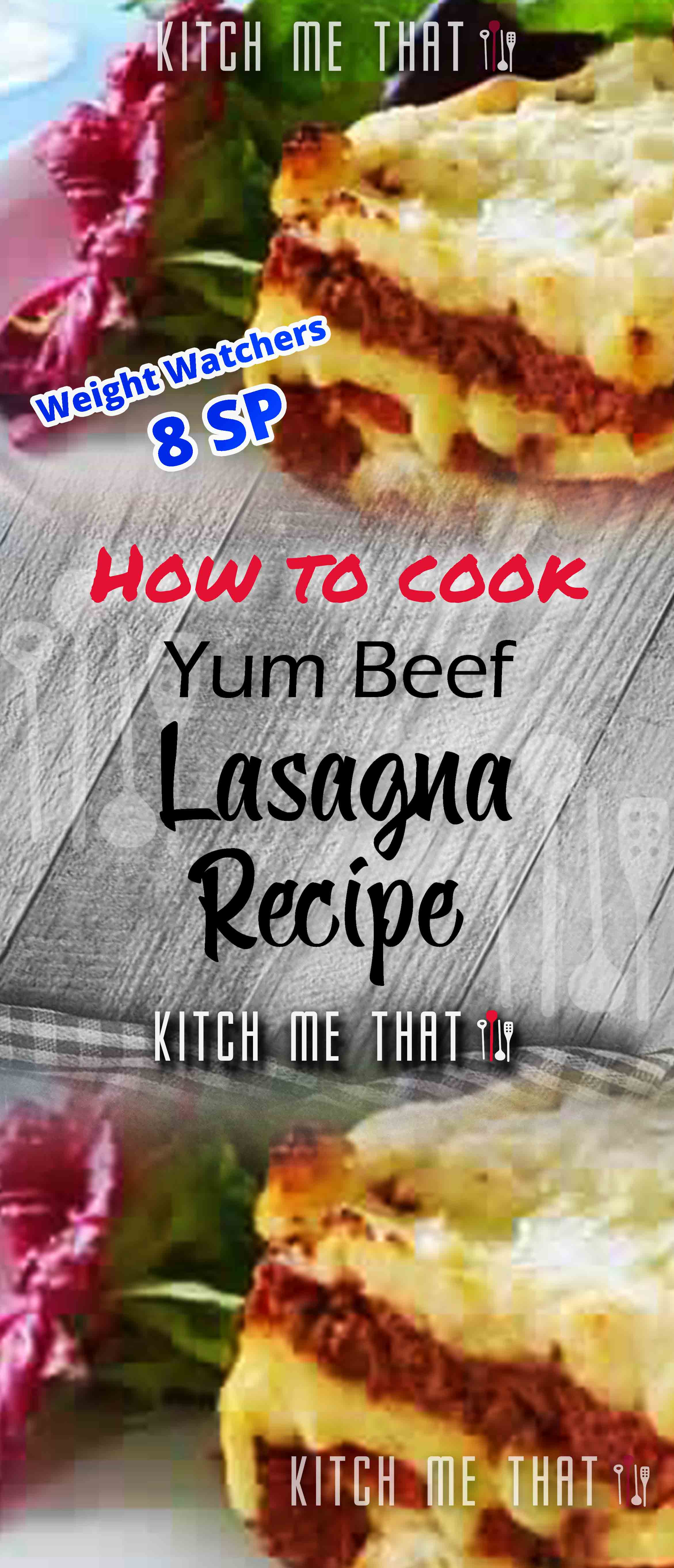 This is a #Skinny 8 SMARTPOINTS with exceptional, and unique Flavor. Enjoy it since it's at your fingertips"
Ingredients:
Non-Stick cooking spray
3/4 lb extra-lean ground beef
3 garlic cloves, minced
1-1/2 tsp dried oregano leaves
1 (24 oz) jar spaghetti sauce
1 large tomato, chopped
1 egg
1 (16 oz) carton 2% cottage cheese
1/4 cup grated Parmesan cheese
9 lasagna noodles, cooked
1 (7 oz) package 2% shredded Mozzarella cheese, divided
Directions:
1. Preheat oven to 375° F.
2. Brown meat with the garlic and oregano in a large saucepan. Stir in 1 cup spaghetti sauce; simmer 5 minutes, stirring occasionally. Remove from heat; stir in tomatoes. Mix egg, cottage cheese and Parmesan together until well blended.
3. Spread 1/2 cup of the meat sauce onto bottom of a 13 by 9-inch baking dish sprayed with cooking spray. Top with layers of 3 noodles, half the cottage cheese mixture, 1/2 cup of the mozzarella and 1 cup sauce. Repeat layers. Top with remaining noodles and sauce; cover.
4. Bake 30 minutes or until heated through. Top with remaining mozzarella; bake uncovered, 5 minutes or until melted. Let stand 5 minutes before serving.
Yield: 9 Equal Sized servings
Weight Watchers PointsPlus+ = 8
Smartpoints = 10
Nutritional Information:
Calories 320, Carbs 32g, Fat 10g, Fiber 3g, Cholesterol 65mg, Protein 25g, Sodium 710mg,
Sugars 7g, Calcium 45 %DV
*SmartPoints are calculated with Weight Watchers Calculator
For the latest Diet Recipes, Meals Plan & tips to help you add more Happier & Healthier Lifestyle Routine to your day.
Follow us in PINTEREST By Clicking Here to get our latest Healthy Recipes , and Pin This NOW .. To Remember it !!!!