------------- Advertisement - Continue Reading Below -------------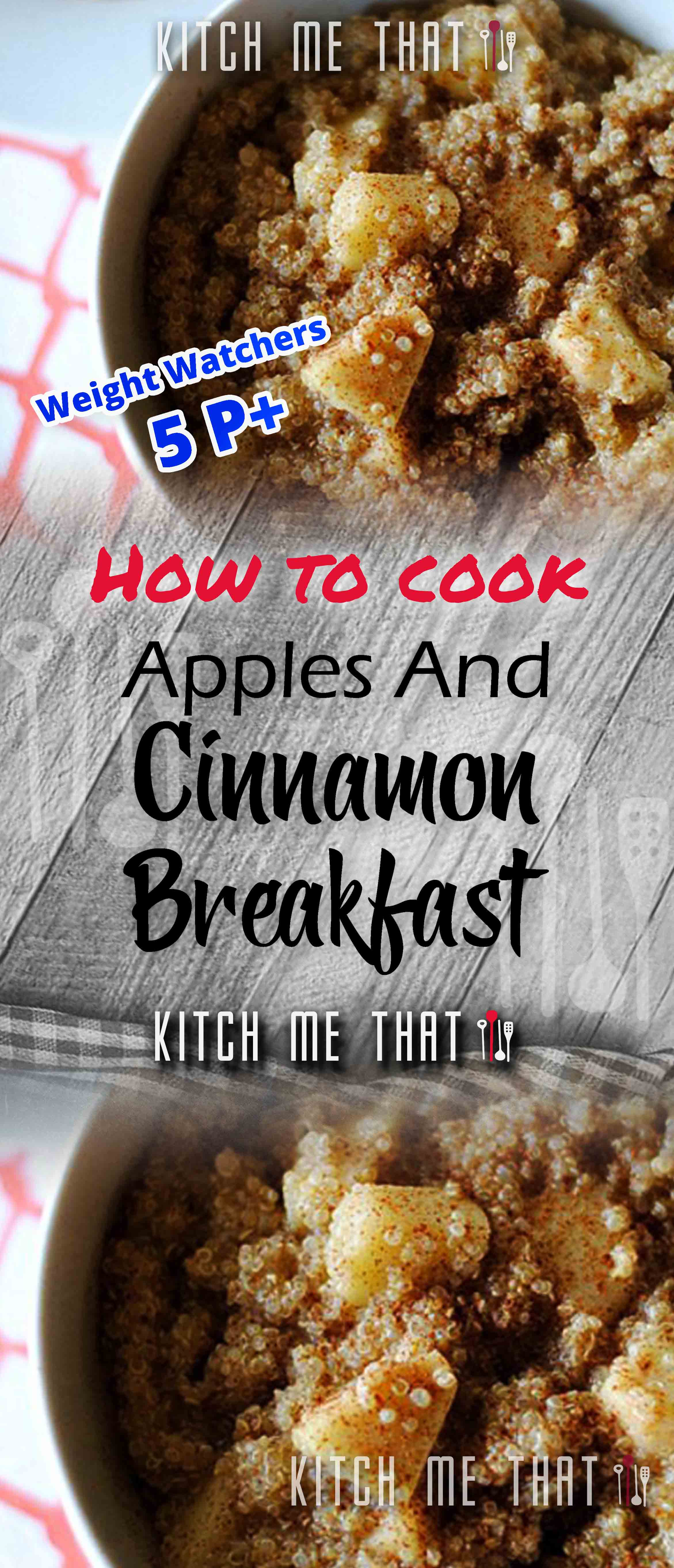 This is a #Skinny 5 POINTPLUS with exceptional, and unique Flavor. Enjoy it since it's at your fingertips"
Ingredients:
1 cup dry quinoa, rinsed well
1 1/2 cups water
1 tsp cinnamon + more for sprinkling
2 tsp vanilla extract
1/2 cup unsweetened applesauce
1/4 cup golden raisins
1 cup warmed fat-free milk for drizzling (non-dairy milk is fine)
1 gala apple, peeled and diced
1/4 cup pecans, chopped
Directions:
Combine quinoa, water, cinnamon and vanilla in a small saucepan and bring to a boil. Reduce to a simmer, cover, and let cook for 15 minutes until quinoa can be fluffed with a fork.
Divide cooked quinoa between four bowls then stir in apple sauce, raisins, and pour in warmed milk. Top with fresh cut apples and pecans and a dash of cinnamon.
Makes 4 servings. You can divide the recipe to make 2 servings.
Nutrition Info
Servings: 4
Serving Size: 1 bowl (1/4 of recipe)
Points +: 8 pts
Smart Points: 9
Calories: 316
Fat: 8 g
Carbs: 53 g
Fiber: 6 g
Protein: 9 g
Sugar: 20 g
Sodium: 35 mg
For the latest Diet Recipes, Meals Plan & tips to help you add more Happier & Healthier Lifestyle Routine to your day.
Follow us in PINTEREST By Clicking Here to get our latest Healthy Recipes , and Pin This NOW .. To Remember it !!!!