------------- Advertisement - Continue Reading Below -------------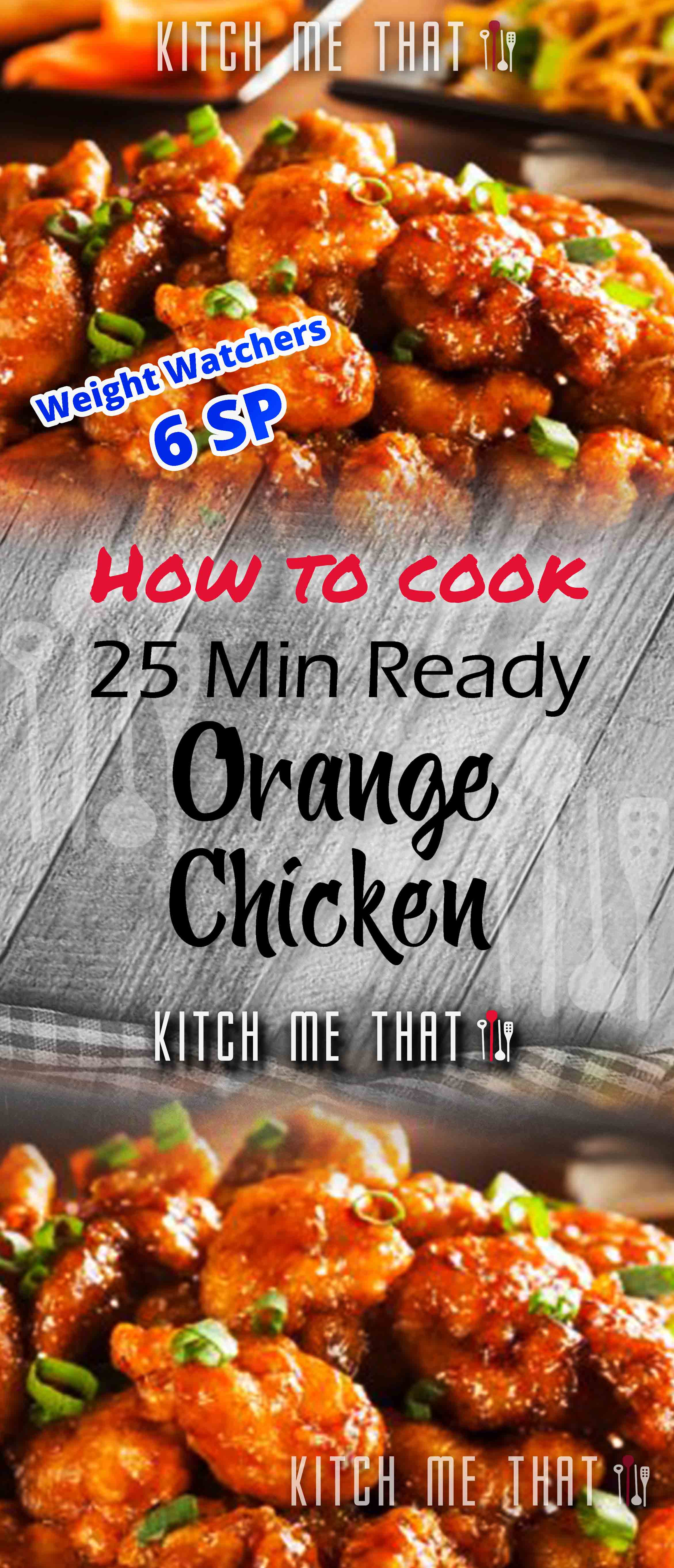 This is a #Skinny 6 SMARTPOINTS with exceptional, and unique Flavor. Enjoy it since it's at your fingertips"
Ingredients
1 tbsp olive oil

1/2 tsp dried thyme

1/2 tsp salt

1/4 tsp white or black pepper

1 pound boneless, skinless chicken breasts

2 small to medium oranges

3 tbsp rice-wine vinegar

2 tbsp honey
Directions
Minutes to Prepare: 5 | Minutes to Cook: 20
1. In a glass dish, mix together the oil, thyme, salt, and pepper for a quick marinade.
2. Place the chicken flat on a cutting board, remove any fat, and slice each breast into quarters so that you have 1- to 1-1/2-inch thick strips. Add the meat to the marinade and toss to coat. Cover and place in the fridge for at least 15 minutes. (You can also do this in the morning)
3. Zest the orange by using a grater to remove just the orange part of the peel (not the white pith). Using a sharp knife, cut away the remaining peel and pith, then, holding the fruit over a bowl to catch the juice, cut sections from the orange, working in a V fashion to cut away any membrane. Reserve the fruit and juice for the sauce.
4. Preheat a nonstick skillet to moderate heat. Spray with nonstick cooking spray, then add the chicken once the pan is hot. Discard the marinade. Cook the chicken until firm and no longer pink, about 5 minutes.
5. While the meat is cooking, place the vinegar and honey in a small saucepan and bring to a boil. Lower the heat and simmer until the mixture is reduced by half. Add the orange, juice, and the zest to the sauce, stir, and remove from the heat. Divide the chicken onto 4 plates and pour the sauce over the meat.
------------- Advertisement - Continue Reading Below -------------
Nutritional information
Servings Per Recipe: 4 | Servings Per Recipe: 4
Calories

222.5

Total Fat

6.5 g

Saturated Fat

1.3 g

Polyunsaturated Fat

0.9 g

Monounsaturated Fat

3.4 g

Cholesterol

70.2 mg

Sodium

351.9 mg

Potassium

310.0 mg

Total Carbohydrate

14.5 g

Dietary Fiber

1.3 g

Sugars

13.2 g

Protein

26.2 g
SmartPoints: 6
For the latest Diet Recipes, Meals Plan & tips to help you add more Happier & Healthier Lifestyle Routine to your day.
Follow us in PINTEREST By Clicking Here to get our latest Healthy Recipes , and Pin This NOW .. To Remember it !!!!