------------- Advertisement - Continue Reading Below -------------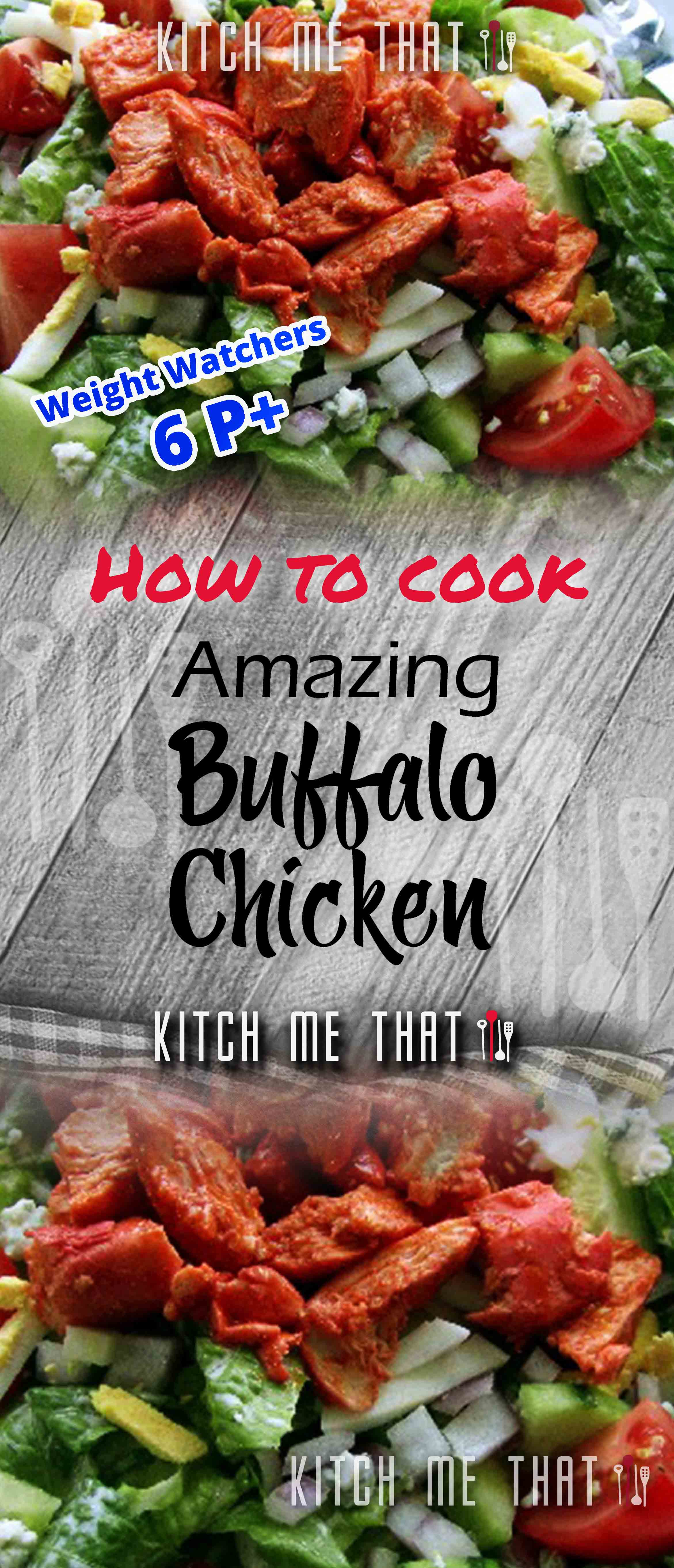 This is a #Skinny 6 POINTPLUS with exceptional, and unique Flavor. Enjoy it since it's at your fingertips"
Ingredients
1 lb boneless, skinless chicken breast
1⁄2 cup hot sauce
1⁄2 cup reduced-calorie vegetable oil-butter spread
1⁄4 tsp celery seeds
1 tbsp white vinegar
1⁄2 tsp tabasco sauce
1⁄2 tsp red pepper flakes
1⁄4 tsp black pepper
1⁄2 tsp cayenne pepper
1⁄4 tsp Worcestershire sauce
Directions
For the sauce: In a small saucepan over low heat, mix together everything except the chicken. Simmer, stirring occasionally, while you prepare chicken.
For the chicken: Bring water to a boil in a large saucepan. Cut chicken into strips and boil until cooked through. When cooked, put chicken in a serving bowl or dish. Pour sauce over chicken and let it sit for a few minutes.
Variation: Cut chicken into strips. Lightly coat chicken with sauce. Bake in a preheated 375 degree F (190 degrees C) oven for 15-20 minutes until cooked through. Remove to a platter and coat with remaining sauce.
Per serving: 7 SmartPoints; 6 PointsPlus; 6 POINTS (old)
Serving Size: 1 (117 g)
Servings Per Recipe: 4
Source & photo credit: Kitchme.com
For the latest Diet Recipes, Meals Plan & tips to help you add more Happier & Healthier Lifestyle Routine to your day.
Follow us in PINTEREST By Clicking Here to get our latest Healthy Recipes , and Pin This NOW .. To Remember it !!!!