------------- Advertisement - Continue Reading Below -------------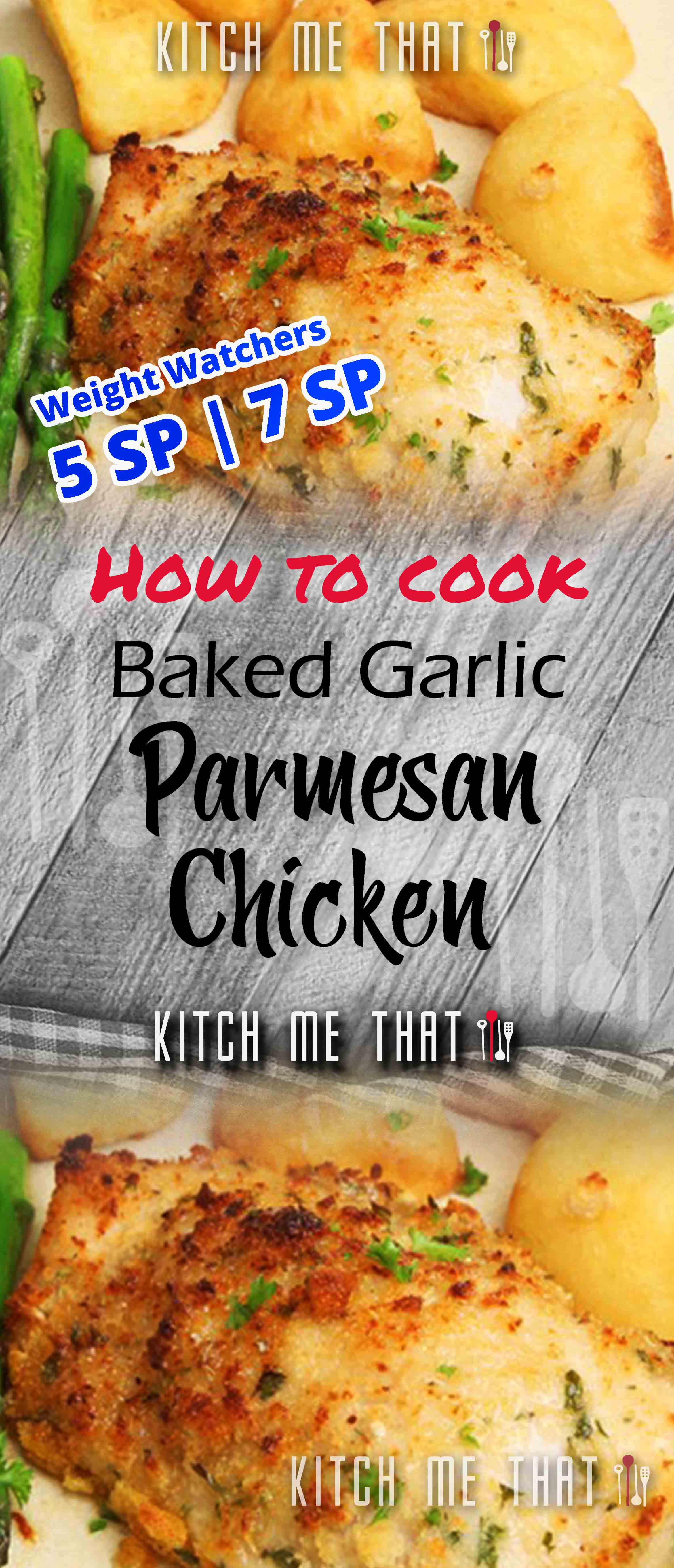 This is a #Skinny 5 SMARTPOINTS | 7 SMARTPOINTS with exceptional, and unique Flavor. Enjoy it since it's at your fingertips"
Prep time 5 mins | Cook time 40 mins | Total time 45 mins | Recipe type: Dinner | Serves: 4
Ingredients
½ cup Mayonnaise
½ cup shredded Parmesan cheese
4 boneless skinless chicken breast cutlets.
4-5 teaspoons Italian seasoned dry bread crumbs
½ teaspoon garlic powder
pinch of salt
½ teaspoon lemon pepper
Instructions
Preheat oven to 400 degrees F.
In a small bowl combine mayo, garlic powder, and parmesan cheese.
Moisten chicken breasts with water and lay on baking sheet (I line my baking sheet with parchment paper to make clean up easy)
Divide the mayonnaise mixture evenly among the chicken, just spreading it across the top of each piece, and sprinkle with salt and pepper to taste.
Bake for 15-20 minutes, remove from oven and sprinkle bread crumbs on each piece of chicken.
Return to oven and bake for additional 20 minutes or until chicken is cooked thoroughly and juices run clear.
Tops will be browned and chicken will be incredibly juicy.
You can also finish them off under the broiler for a minute or two to get them extra browned on top.
Serve with a veggie like these delicious fresh broccoli that I steamed.
Season with a dash of fresh parsley, if desired.
7 Weight Watchers SmartPoints
For the latest Diet Recipes, Meals Plan & tips to help you add more Happier & Healthier Lifestyle Routine to your day.
Follow us in PINTEREST By Clicking Here to get our latest Healthy Recipes , and Pin This NOW .. To Remember it !!!!