------------- Advertisement - Continue Reading Below -------------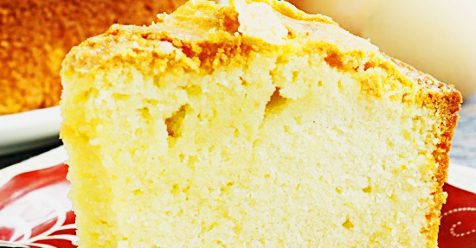 How to Make this Easy Delish Whipping Cream Pound Cake Recipe Recipe Enjoy it and don't forget to share it! Sharing is Caring!!
Ingredients
3 cups sugar
1 cup real butter at room temperature (no substitution), salted or unsalted, recommended
6 large eggs at room temperature
3 cups all-purpose flour sifted (recommended brand)
1 cup whipping cream NOT WHIPPED (also known as heavy cream)
1 tablespoon pure vanilla extract I use this
Instructions
Preheat the oven to 325 degrees F.
Spray a 10-inch bundt or tube pan with non-stick spray or flour and grease pan, whichever you prefer. I recommend this tube pan or this bundt pan. *If you have a 2-piece, 10-inch tube pan, wrap aluminum foil around the outside of the pan to prevent any batter from leaking out.
In the bowl of your stand mixer, beat on medium butter until smooth. Add sugar and mix until smooth about 2 to 3 minutes on medium speed.
Add eggs, one at a time, beating well after each addition.
Add flour and heavy cream alternately to sugar mixture, beginning and ending with flour.
Add vanilla and mix on low to medium until well combined.
Pour batter into a prepared 10-inch tube or bundt pan.
Bake for 1 hour 15 minutes at 325 degrees F
Cool in the pan for 20 to 25 minutes before inverting onto a serving tray to cool completely.
Store in an airtight container on the countertop 3 to 4 days.
------------- Advertisement - Continue Reading Below -------------