------------- Advertisement - Continue Reading Below -------------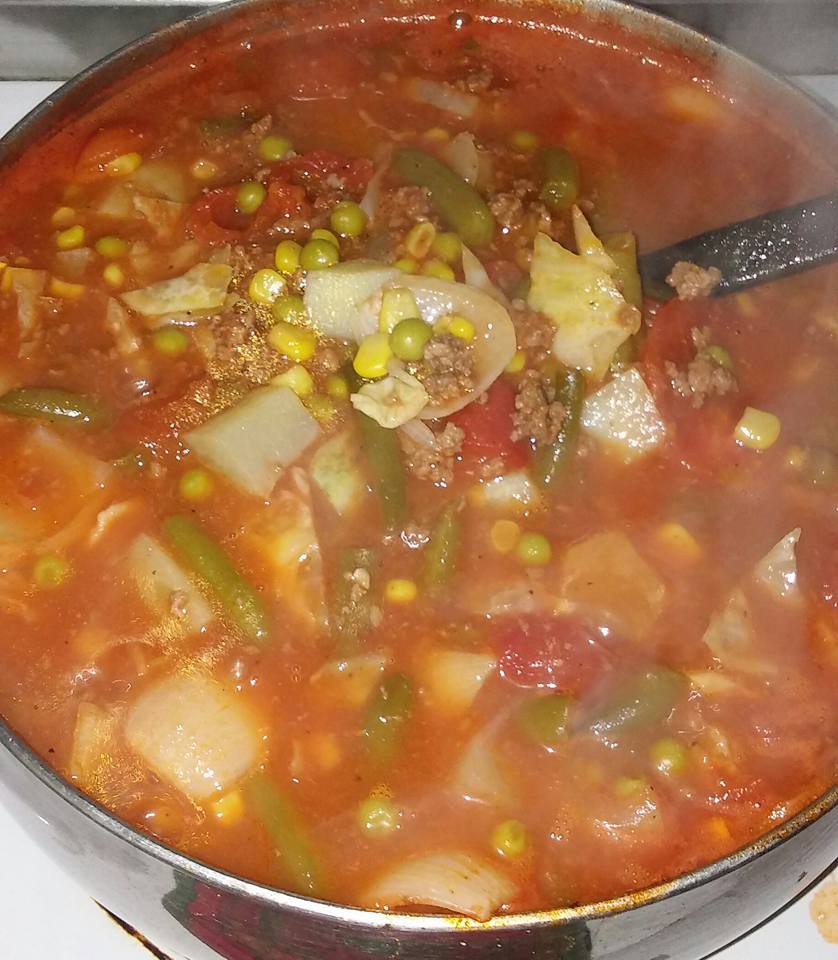 HOW TO MAKE VEGETABLE SOUP?
Ingredients:
Potato (s): 500 g
Leek (s): 2 whole
Carrot (s): 4 whole
Shallot (s) chicken thigh: 2 whole
Olive oil: 3 cl
Fine salt: 3 pinch (s)
Preparation:
STEP 1:
Peel the potatoes, carrots, and shallots. Split the leeks lengthwise and wash them in water, then slice them. Cutting potatoes & carrots into small pieces. Sliced shallots to thin strips.
STEP 2:
In a saucepan with a little olive oil, brown the shallots and leeks for 5 to 6 minutes and season with salt. Then add the previously washed potatoes and carrots, then cover everything with cold water. Cook at a low boil for 20 min.
STEP 3:
Adjust the seasoning and serve in bowls.
ENJOY!