------------- Advertisement - Continue Reading Below -------------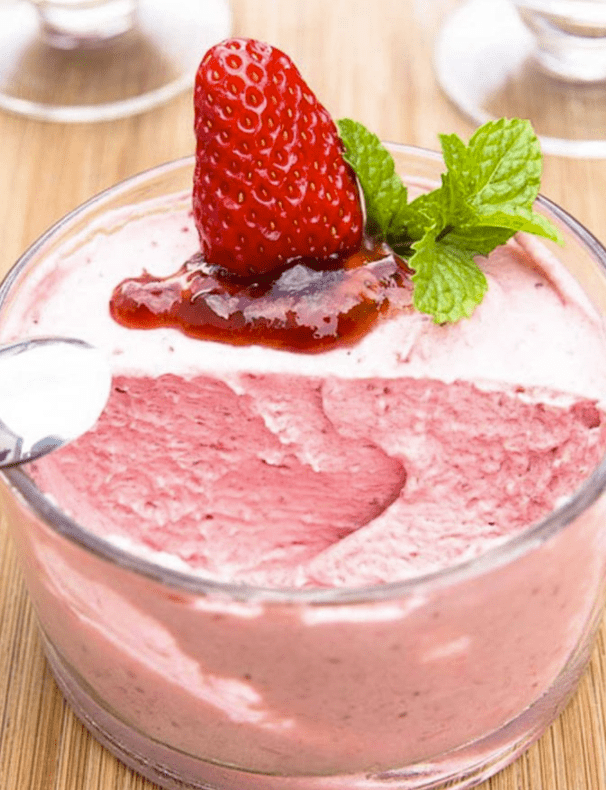 How to make this amazing STRAWBERRY MOUSSE ??
Ingredients of mouse:
1 quart fresh strawberries
2 tablespoons white sugar
1 pint heavy cream
6 egg whites
Directions:
Chop hulled strawberries in a food processor, leaving a few chunks. Stir in sugar. In a bowl, whip cream until stiff peaks form.
In another bowl, whip egg whites until stiff peaks form.
Fold whipped cream into strawberries.
Fold egg whites into strawberry mixture.
Serve immediately.