------------- Advertisement - Continue Reading Below -------------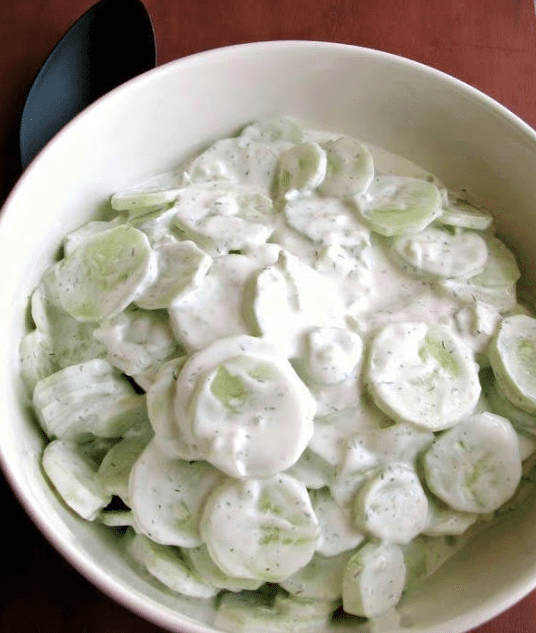 Thai Cucumber Salad – An easy and healthy homemade Thai cucumber salad recipe that's better than your favorite Thai restaurants, guaranteed!
Cucumber salad is a basic side dish that goes well with any dinner you prepare. The choice is versatile, and it changes depending on the sauce you decide to use.
This delicious recipe uses Thai ingredients as a sauce, making it a Thai cucumber salad.
Thai food is very delicious, it is sweet, salty and spicy. When you make cucumbers into a salad, it goes well with all types of Thai food!
I love this salad and can't get enough of it when I dine out in Thai restaurants.
The good thing about this recipe is that I don't have to cook. It's easy to prepare because I just have to soak the cucumbers and make a salad dressing. Gather both of them together and you'll be ready to serve!
Ingredients :
° 1/4 cup sugar
° 1/2 cup water
° 1/2 cup vinegar
° 1 English cucumber or 3 small cucumbers
° 2 small hot peppers if you don't like spices
° 3 tablespoons chopped onion
Instructions :
Combine water, sugar and vinegar in a small saucepan over medium heat.
Briing to a boil & removing from heat.
Pour the mixture over the cucumber, hot pepper and onion.
Stir until blended and cool overnight.
Enjoy !