------------- Advertisement - Continue Reading Below -------------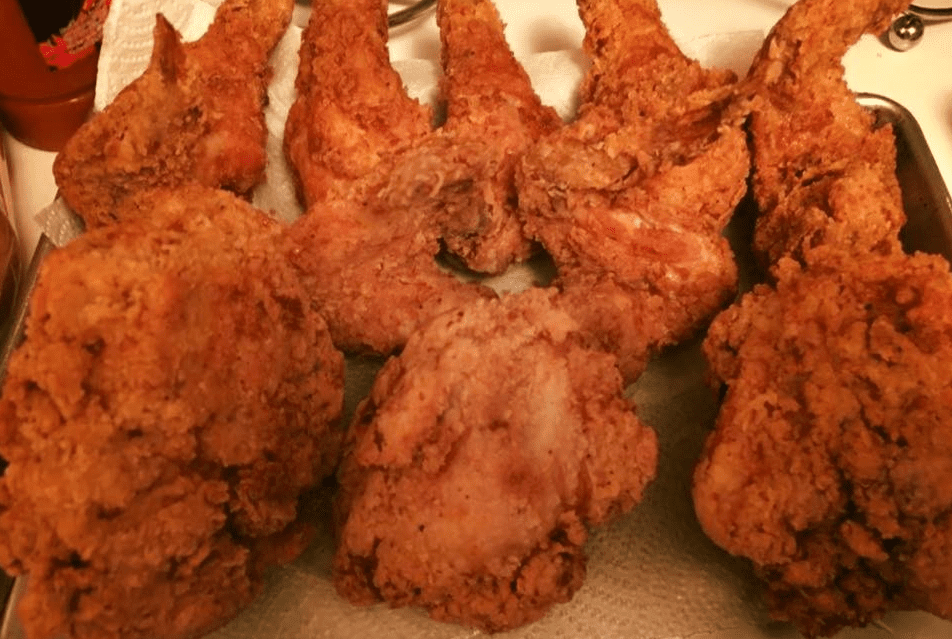 HOW TO MAKE SOUTHERN FRIED CHICKEN BATTER?
The strips of batter-fried chicken are easily brined before being coated in seasoned flour for a crisp Southern-style crust. That's as straightforward as it gets. This is a genuine article. The crunchy crust's secrets are included.
This batter-fried chicken recipe is fried chicken heaven, with its clean, nubbly crust and insanely tender poultry. Pay close attention if you're a fan of culinary strategy wizardry. Thanks to some clever strategies and tips, the clever folks at America's Test Kitchen meticulously invented this Southern fried chicken recipe. Wait before you get a taste of it.
This is an out-of-the-park home run secret. This is exactly how fried chicken should taste. Crisp, crunchy skin with a touch of spices reaches moist, tender, and juicy meat in this dish. It's delicious hot out of the fryer, at room temperature, or chilled for a picnic.
The spices can easily be changed to suit your preferences. Some people like it hotter and spicier, so feel free to increase the cayenne. The first trick of success is to get it up to temperature.
INGREDIENTS NEEDED TO PREPARE THIS SOUTHERN FRIED CHICKEN BATTER:
------------- Advertisement - Continue Reading Below -------------
A large spoon.Of Salt.
A large spoon.Of Black pepper.
Eggs, I used 2 large beaten.
120 ml.Of Evaporated milk.
120 ml.Of Water.
240 grams.Of Wheat flour.
A small spoon.Of Paprika.
Ground thyme, to taste.
A small spoon.Of Ground garlic.
900 ml. Of vegetable oil for frying, it's around 4 cups.
A medium whole Chicken, I cut it into 8 pieces.
PREPARATION STEPS:
Step I:
Before I started, I cut the medium chicken into 8 small parts, I put it in a bowl, and I seasoned it with sea salt and black pepper.
Step II:
After that, I combined the eggs, with milk, and water in a mixing bowl, and when you've mixed it up, I spilled it over the chicken and let it relax for around 5 minutes.
Step III:
In a thick paper bag, I combined the flour, with paprika, dried thyme, and garlic powder, then I placed the chicken inside and shook until fully covered.
Step IV:
Then, I heated the vegetable oil to 175 degrees Celsius = 350 degrees Fahrenheit.
Step V:
And I put the chicken in the fryer right away and fried for around 15 to 20 minutes, until golden brown.
Step VI:
And to finish, I used kitchen paper to drain the chicken once I removed it from the oil.
I HOPE YOU'LL ENJOY MY SOUTHERN FRIED CHICKEN BATTER RECIPE!!! IT'S HEAVENLY DELICIOUS!!!
YOU SHOULD TRY IT AS SOON AS POSSIBLE!! AND DON'T FORGET TO SHARE IT WITH YOUR FRIENDS!!