------------- Advertisement - Continue Reading Below -------------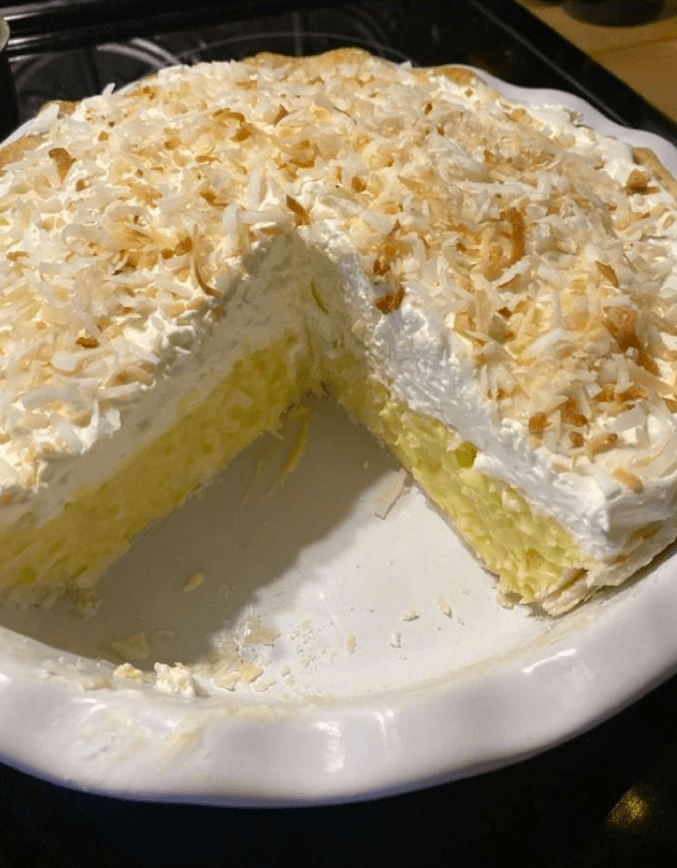 Ingredients :
2 envelopes of Kraft Dream Whip topping mix, dry
2 3/4 cups of fat free milk (one cup and 1 3/4 cup, divided)
1 tsp vanilla extract and 1 tsp coconut extract
2 (4 serving) boxes of Kraft Jell-O instant Coconut Cream pudding & pie mix
1 cup coconut (toast in oven under the broiler for one minute – watch carefully)
graham cracker crumb crust or crustless for mousse version
Directions :
Mix both packages of dry Dream Whip whipped topping mix with one cup of skim milk and one teaspoon of vanilla on high speed for six minutes until very stiff peaks form.
Add remaining milk and both boxes of instant pudding mixes and coconut extract.
Blending slowly, then beat on high for two more minutes. Fold in toasted coconut (reserve 2 Tablespoons of coconut for garnish.)
Pour into a pie pan or pan of choice, sprinkle with reserved toasted coconut and chill at least three to four hours before serving. Cool Whip can be used, but makes a much softer pie and will add calories.