------------- Advertisement - Continue Reading Below -------------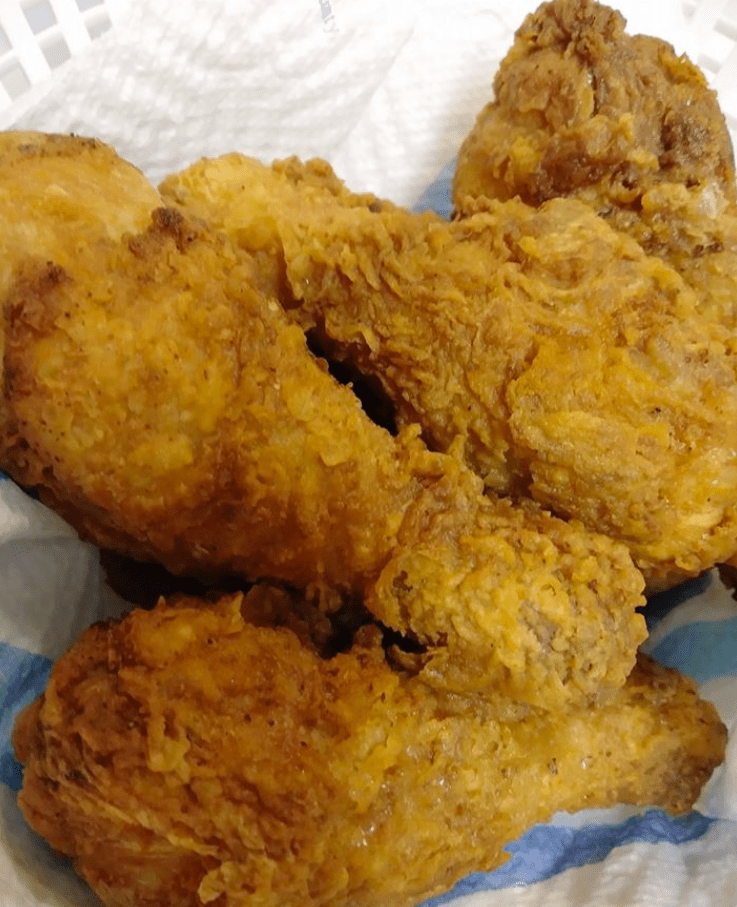 How To Make kfc Original Secret Chicken Recipe?
8 pieces of chicken with the skin on (wing or thigh)
240 ml of milk (1 cup)
1 egg
250 g flour (2 cups)
2 teaspoons of black pepper
3 teaspoons of salt
4 teaspoons of garlic powder
4 teaspoons of onion powder
1 teaspoon of paprika
Vegetable oil for frying, if possible peanut oil
Heat the oil in the fryer or the dish
In a large bowl, put the flour
Add salt and pepper
Put the garlic powder
Put the onion powder
Put the paprika
Mix well
In another bowl, beat the egg with the milk
Dip the piece of chicken in the mixture with the egg
Roll it well in flour so that it is well covered all over
Tap it to remove the excess
Repeat the soaking a second time in the egg and then in the flour.
Fry 12 to 15 minutes
ENJOY!