------------- Advertisement - Continue Reading Below -------------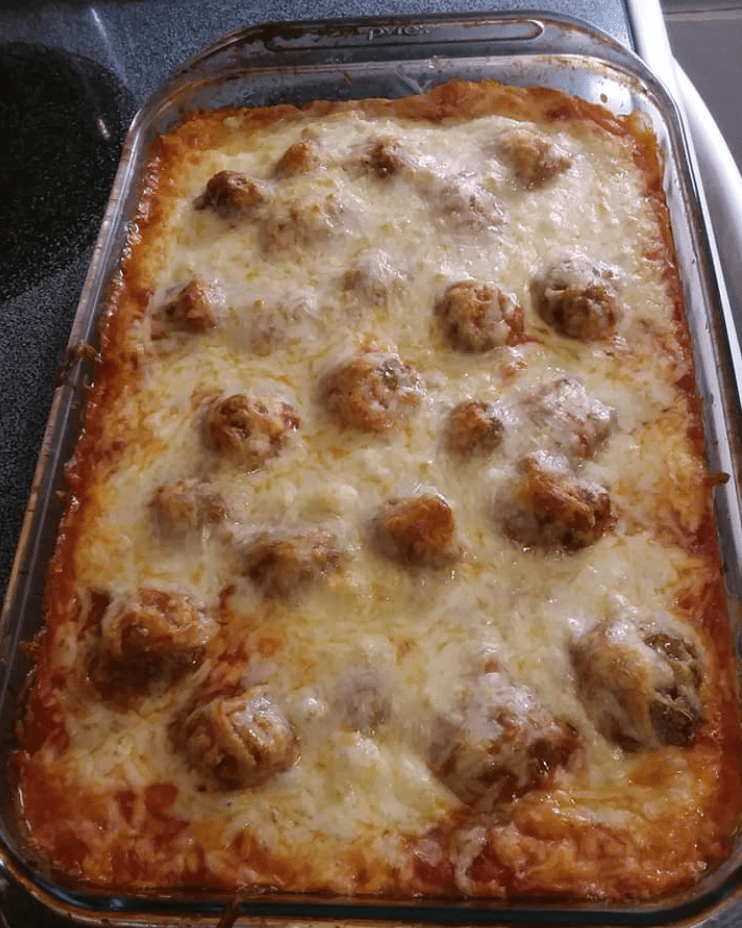 Are you tired of spending hours in the kitchen cooking a complicated dinner? Do you want to make something that is easy, delicious, and doesn't require a lot of prep time? Your quest for the perfect dump and bake meatball casserole is over !
Picture this: you come home after a long day at work, and you're tired and hungry. The last thing you want to do is spend an hour in the kitchen cooking dinner. That's where this recipe comes in. With just a few simple ingredients and minimal prep time, you can have a delicious and nutritious dinner on the table in no time.
------------- Advertisement - Continue Reading Below -------------
The key to this recipe is the fully-cooked miniature meatballs. They are the perfect size for this casserole and eliminate the need for any additional prep work. You simply dump the meatballs into a glass dish with some uncooked pasta, water, and marinara sauce, cover it with aluminum foil, and bake it in the oven.
Once the pasta is cooked and the meatballs are heated through, you sprinkle some mozzarella cheese on top and bake it for a few more minutes until the cheese is melted and bubbly. The result is a comforting and satisfying meal that everyone in the family will love.
So, let's get started KMT Show ! Here's what you'll need to make this recipe so special::
Servings: 6-8
Prep Time: 5 minutes
Cook Time: 35 minutes
Total Time: 40 minutes
Ingredients:
1 (12 ounce) package fully-cooked miniature (cocktail-size) meatballs
2 cups Kraft shredded mozzarella cheese
1 (23 ounces) jar marinara sauce
2 cups of water
1 (12 ounces) package Barilla uncooked pasta
How to make this Meatball Casserole:
Preheat oven to 425°.
In a 9×13 inch glass dish, add uncooked pasta, water, meatballs, and marinara sauce. Stir well to combine.
Cover tightly with aluminum foil and bake for 30 minutes.
Remove from oven and sprinkle mozzarella cheese on top.
Bake, uncovered, for an additional 5-10 minutes or until the cheese is melted and bubbly.
Substitutions and Variations:
Click NEXT Button To Continue!!