------------- Advertisement - Continue Reading Below -------------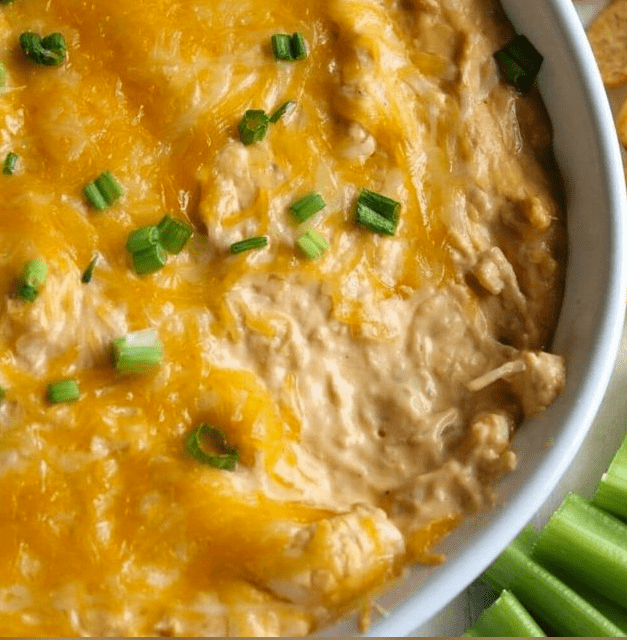 I'm pretty sure if I'm not eating pasta or pizza, I'm trying to eat something Mexican. I have tacos on the brain every time I try to think of a dinner that's not Italian. I know we all go through phases like this.. and I can really tell what phases I go through by looking through the posts that are back to back on the blog.
So this isn't even a dinner. But I had some friends over on Christmas Eve Eve, also known as December 23rd, but it's so much more fun to say Christmas Eve Eve. Anyways, of course I had to think of things to make for everyone. Pizza is the easiest to feed this crew so I usually make them pizzas (they loved this one!) and of course I needed to make Onion dip, you know the one, with the Lipton packet! Everyone swears its the greatest thing ever. But I still felt like I needed something else, so when I was driving into work I was contemplating what I could make dip wise and those fantastic creamy enchiladas came to mind (they're on everyone's mind all the time I swear!) and after a hop skip and jump to Pinterest when I got to work (don't worry Mom I don't Pinterest and drive) I was sold on enchilada dip.
------------- Advertisement - Continue Reading Below -------------
Though lets be serious, how could I not be sold. Creamy, cheesy with a little bit of kick and of course tortilla chips since this was Christmas basically and there's no calorie counting near Christmas. BUT I'm pretty sure this dip would be delicious with some healthier options of dippable veggies like carrots, celery, peppers, etc. YUM.
I also decided to stray from the traditional enchiladas I made and make this dip with chicken. This made life super easy since I just used some canned chicken I would normally use in my buffalo chicken dip, sometimes you need the easy way out! (Just be careful to pick up a can with low sodium).
You can also make the green enchilada sauce from scratch, I was lazy and the dip didn't really need it so if your'e in a pinch, premade sauce is totally fine!
I have to include this picture because the dip looks like a giant pancake before it's baked! Or a cake. I can't decide. But in reality its actually one of the best dips I've ever eaten! And so easy to make!
How to make CREAMY CHICKEN ENCHILADA DIP ??
Ingredients:
4 oz light cream cheese
1 cup plain Greek yogurt
10 oz can of green enchilada sauce
4 oz can diced green chiles
Cumin
Chili powder
Salt
1 10 oz can of chicken
~1/2 cup monterey Jack cheese
~1/2 cup pepper jack cheese
Directions:
Preheat oven to 400 degrees.
In a large bowl mix together the cream cheese, yogurt, enchilada sauce, green chiles, and spices.
Fold in the shredded chicken and half of the cheese.
Place all ingredients in an oven safe skillet or dish. Top with remaining cheese.
Bake for 25-30 minutes until cheese is golden brown.
Serve with tortilla chips, veggies or crackers.