------------- Advertisement - Continue Reading Below -------------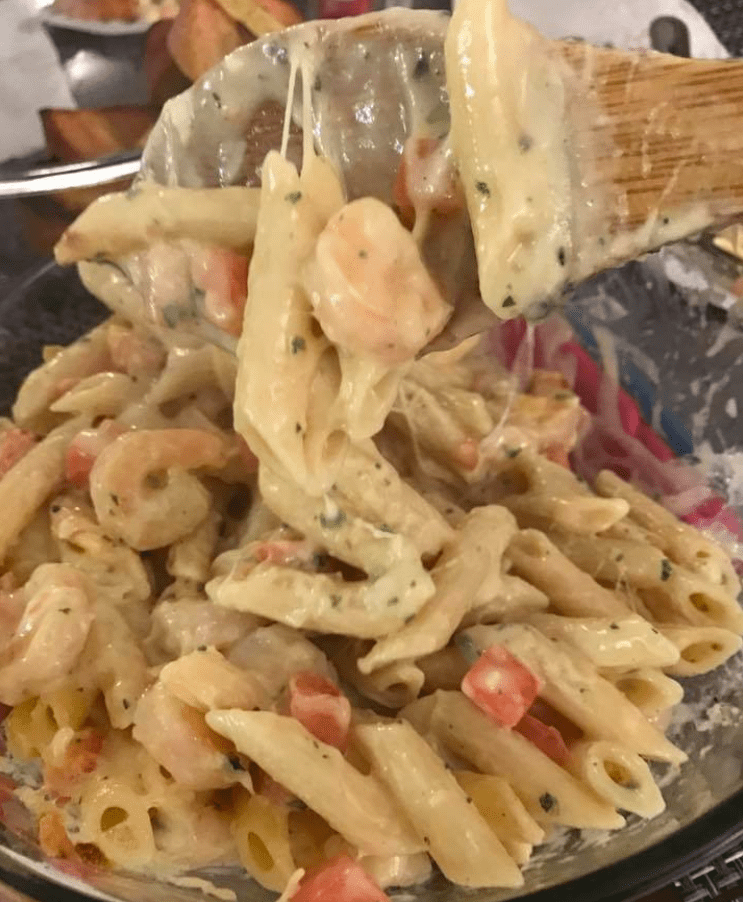 You want to prepare a seafood dinner, this is the best one for me, with shrimp, fresh spinach and PENNE PASTA, IT'S A MIRACLE!
How To Make Cheese Shrimp Penne Pasta & Spinach ?
I USED :
1 box PENNE PASTA.
500 g peeled shrimp.
200 g chopped fresh spinach.
4 minced garlic cloves.
2 tablespoons softened butter.
1 cup mozzarella.
3 teaspoon olive oil.
salt and pepper to taste.
water.
INSTRUCTIONS :
I prepared pasta according to package directions.
In a pan, I drizzled olive oil and sautéed fresh shrimp and spinach with garlic cloves, salt, and pepper [ you can add a pinch of chili if you want ]. I added to water with spinach, it's necessary.
And this is our last step, I mixed shrimp mixture to cooked pasta, and I added mozzarella.
P.S: I added more seasonings to taste.
ENJOY.