------------- Advertisement - Continue Reading Below -------------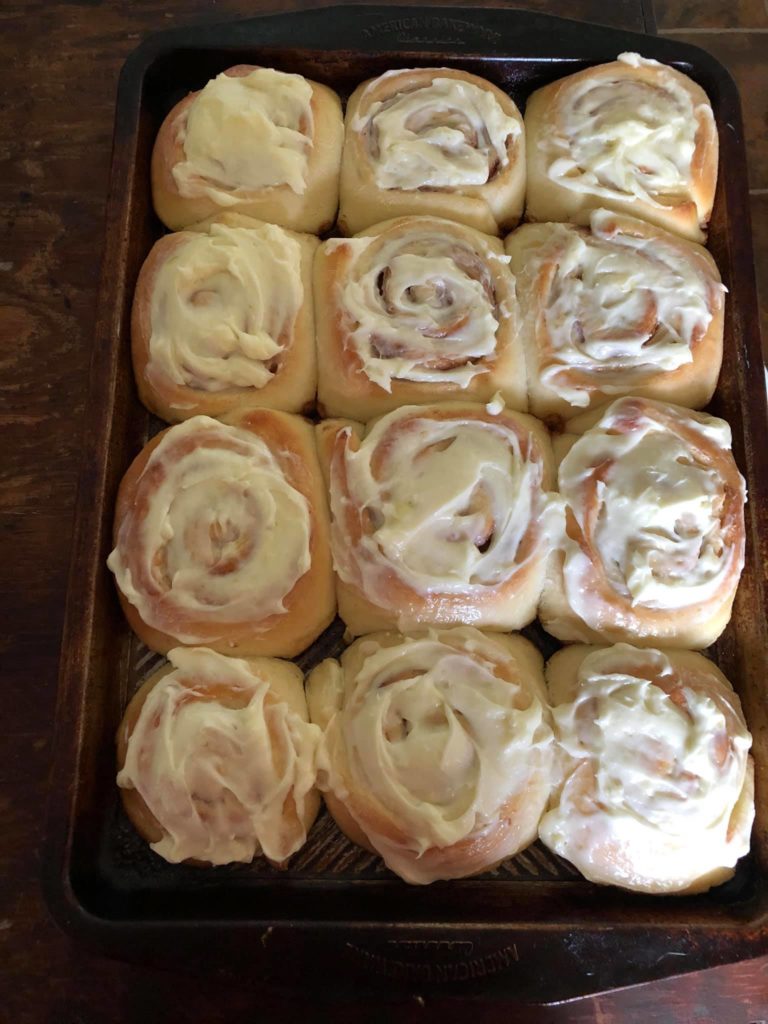 How To Make Bisquick Cinnamon Rolls?
Bisquick Cinnamon Rolls are simple, quick, and only a small batch to produce. Great for sweet roll cravings at breakfast or brunch.
Who doesn't love to wake up to a roll of cinnamon fresh from the oven? Surprise your family with a batch of these breakfast treats that are simple to produce.
INGREDIENTS :
2+1/2 C.Of « Bisquick ».
1/3 C.Of almond milk
An egg
1 C.Of brown sugar
1/4 C.Of granulated sugar
1 TBSP.Of cinnamon
1/2 C.Of chopped nuts
2 TBSP.Of butter melted
3/4 C.Of butter, melted and cooled
1 C.Of powdered sugar
2 TBSP.Of milk
1 TSP.Of vanilla
HOW I MADE IT?
STEP 1:
In a large bowl, I combined the Bisquick with almond milk and an egg, and I whisked using a fork. I mixed just until all combined to create a dough.
STEP 2:
I combined the brown sugar, granulated sugar, cinnamon powder, and nuts in a medium dish.
STEP 3:
To moisten, I added 2 tablespoons of melted butter and stir.
STEP 4:
The generously rolling surface of the flour. I floured my hand well with it too!!
STEP 5:
I turned my dough on the surface and start patting your hand into a rectangular shape.
STEP 6:
Using a rolling pin to the thin dough to a thickness of around 1/2 inches.
When rolled out, I poured 3/4 cup of melted butter over the whole surface and spread to even out with the pastry brush to get to the edges.
STEP 7:
I sprinkled the butter with the sugar and nut mixture.
I started rolling the dough from the long end.
STEP 8:
I sliced into slices from 1 inch to 1/2 inch. I moved the slices to a pan that is well greased. To make things easier, I used a spatula.
STEP 9:
I baked for 25 to 30 minutes in preheated oven 375 until the tops are only golden brown.
Until serving, I let it sit for 10 minutes.
STEP 10:
I combined the powdered sugar, milk, and vanilla to make frosting and I drizzled overtopped of rolls.
ENJOY IT!