------------- Advertisement - Continue Reading Below -------------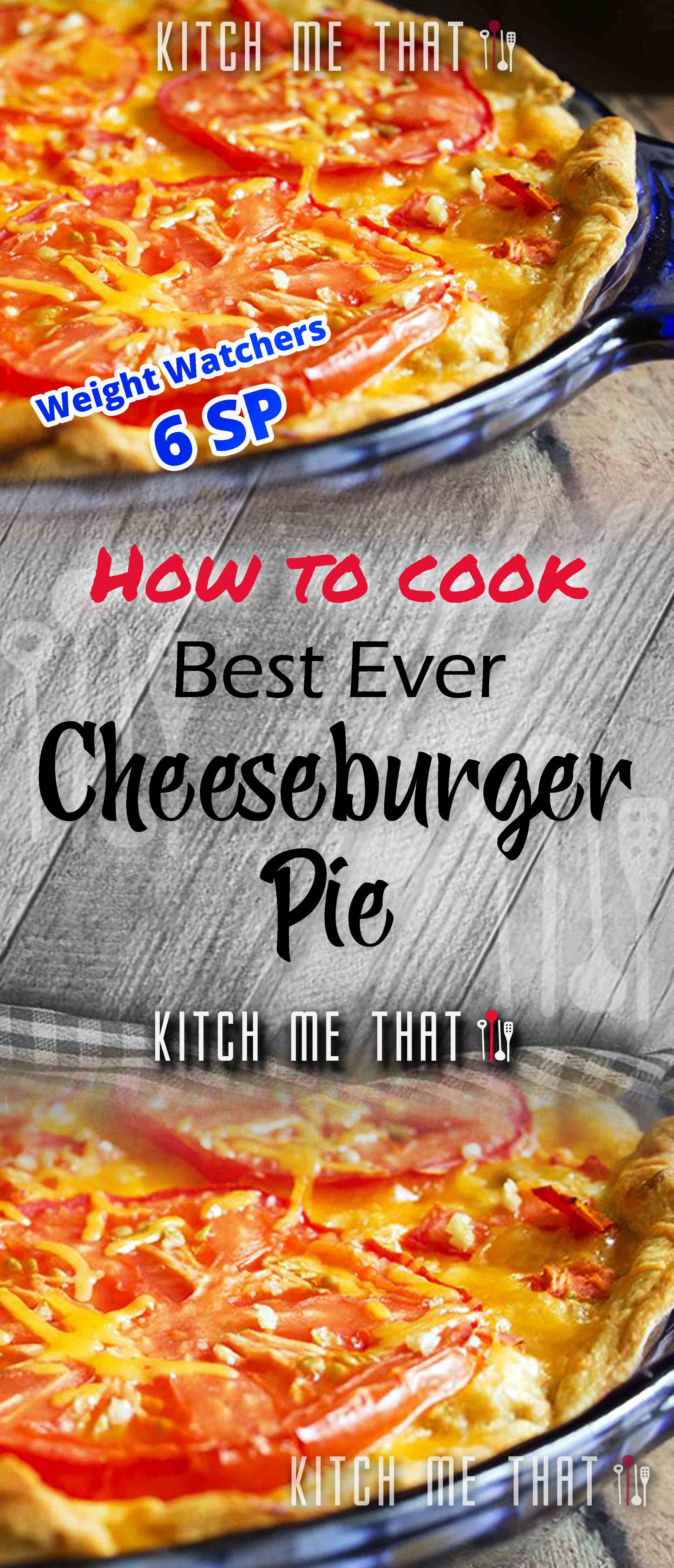 This is a #Skinny 6 SMARTPOINTS with exceptional, and unique Flavor. Enjoy it since it's at your fingertips"
Yield: 6 servings
Serving size: ⅙ of the pie
Ingredients
1 pound lean ground turkey
1 small onion, diced
1 tablespoon minced garlic
2 teaspoons McCormick® Grill Mates® hamburger grilling blend seasoning
2 tablespoons Worcestershire sauce
2 tablespoons Heinz® reduced-sugar ketchup
1 cup low-fat cottage cheese
¼ teaspoon black pepper
1 (8-ounce) can Pillsbury® Reduced Fat Crescent Rolls
1 cup shredded reduced-fat sharp cheddar cheese (I like Sargento®)
4 tomato slices
Instructions
Preheat the oven to 350° F. Coat a 9-inch round baking dish with nonstick cooking spray.
Heat a large skillet over medium-high heat. Add the ground turkey, onion, and garlic and sprinkle with the hamburger seasoning. Cook until the ground turkey is browned, 7 to 8 minutes. Use a wooden spoon to break the turkey up as it cooks. Remove from the heat.
Add the Worcestershire sauce and ketchup to the turkey mixture and stir to combine. Stir in the cottage cheese, season with the pepper, and stir to combine.
Line the baking dish with the crescent rolls. To do this, start by separating each individual triangle. Then align the long side of the triangles around the edge of baking dish. Slightly overlap the triangles as you make your way around them and fill in the bottom of the dish using remaining triangles. Pinch the seams together. Gently poke a few holes in the dough triangles with a fork.

------------- Advertisement - Continue Reading Below -------------

Prebake the crust for 6 to 7 minutes.
Remove the crust from the oven and add the ground turkey mixture. Sprinkle the cheddar evenly over the pie. Place the tomato slices on top of the cheese. Cover just the crust with a thin strip of foil to avoid charring the edges.
Return to the oven and bake until the cheese is melted, about 20 minutes.
Nutrition Information
Per Serving (⅙ of the pie):
Smartpoints: 10
Calories: 335
Fat: 14g
Carbohydrates: 23g
Fiber: 0g
Sugar: 7g
Protein: 28g
For the latest Diet Recipes, Meals Plan & tips to help you add more Happier & Healthier Lifestyle Routine to your day.
Follow us in PINTEREST By Clicking Here to get our latest Healthy Recipes , and Pin This NOW .. To Remember it !!!!