------------- Advertisement - Continue Reading Below -------------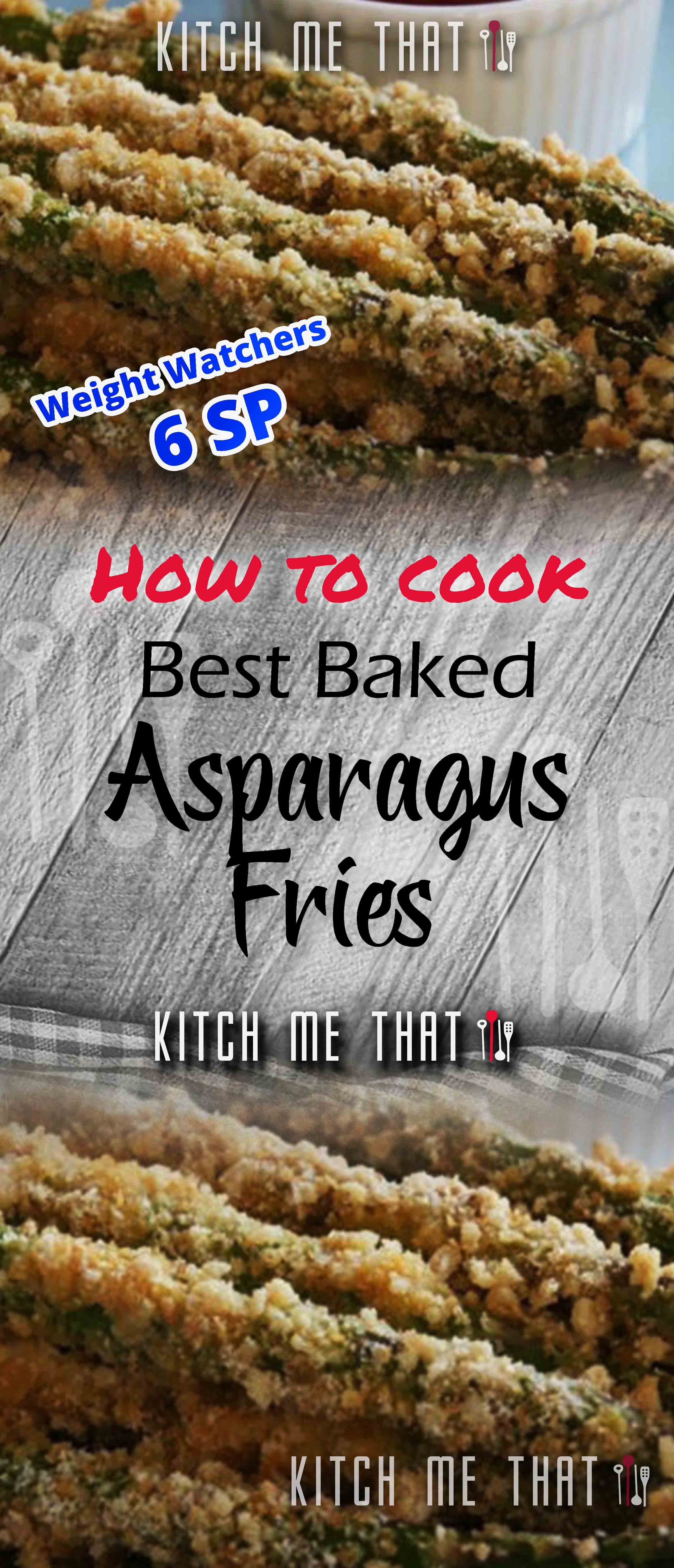 This is a #Skinny 6 SMARTPOINTS with exceptional, and unique Flavor. Enjoy it since it's at your fingertips"
Baked Asparagus Fries – A healthy alternative to french fries baked … Now I've quickly learned that these really are the best kind of "fries" ever.
Ingredients
20 pieces asparagus spears, hard ends taken away
1/2 cup flour
1 egg
1/2 cup whole grain breadcrumbs
1/3 cup Parmesan cheese, grated
Directions
Preheat the oven to 400 degrees F.
Dip the asparagus in the flour then shake off the excess. Dip it next to the egg then the breadcrumbs. Shake off the excess.
Place them on a baking tray lined with baking paper then bake them for 10 minutes.
Take them out of the oven then sprinkle the Parmesan cheese on top.
Bake for another 10 minutes or until they are golden brown.
------------- Advertisement - Continue Reading Below -------------
Nutrition Facts
Yields: 4 servings
Serving Size: 5 asparagus fries
Calories: 177
Total Fat: 5 g
Saturated Fat: 2 g
Trans Fat: 0 g
Cholesterol: 53 mg
Sodium: 269 mg
Carbohydrates: 24 g
Dietary Fiber: 2 g
Sugars: 2 g
Protein: 10 g
SmartPoints value : 5
For the latest Diet Recipes, Meals Plan & tips to help you add more Happier & Healthier Lifestyle Routine to your day.
Follow us in PINTEREST By Clicking Here to get our latest Healthy Recipes , and Pin This NOW .. To Remember it !!!!