------------- Advertisement - Continue Reading Below -------------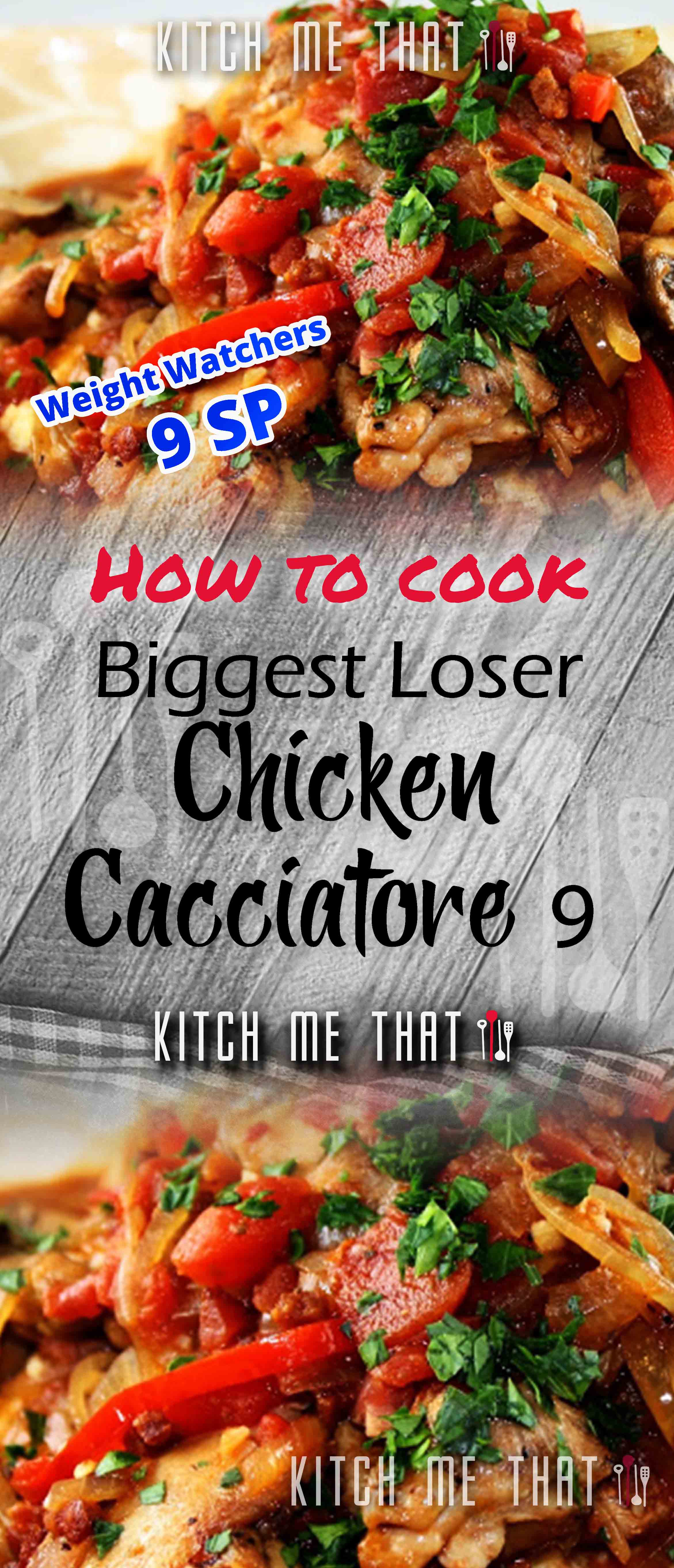 This is a #Skinny 9 SMARTPOINTS with exceptional, and unique Flavor. Enjoy it since it's at your fingertips"
Ingredients:
2 teaspoons olive oil
Four 4 ounce pieces boneless,
skinless chicken breast
1 cup onion, sliced thin
1 clove garlic, chopped fine
1 red bell pepper, cut into medium dice
2 cups button mushrooms, cleaned and quartered
1/4 cup red wine
2 cups diced fire roasted tomatoes (sodium free)
1 sprig thyme
1 bay leaf
1/2 teaspoon dried oregano
1 cup broccoli, cut into small pieces
1 tablespoon chopped parsley
5 kalamata olives, pitted and roughly chopped
1 cup steamed brown rice to serve
Instructions:
1. Heat a large sauce pot over medium high heat and add 1 teaspoon of oil to the pan. Season the chicken with pepper and sear for 2 to 3 minutes on each side or until golden brown. Remove the chicken to a plate and add the remaining oil to the pan.
2. Saute the onions for 3 minutes stirring constantly, then add the garlic and bell peppers. Cook the garlic and peppers for 2 minutes and add the mushrooms. Cook the mushrooms for 4 minutes stirring often. Add the red wine and allow to reduce until almost dry. Add the tomatoes to the pot and stir well. Add the thyme, bay leaf and oregano. Bring to the simmer and reduce heat to low.
3. Add the chicken back to the sauce and simmer gently for 8 to 10 minutes or until the chicken is cooked through and the sauce has thickened slightly. Stir in all but one pinch of the parsley.
4. To serve, spoon 1/4 cup of brown rice onto the center of a serving plate. Place one portion of chicken on top of the rice and spoon some of the sauce and vegetables over the chicken, repeat with remaining plates. Sprinkle a little of the chopped olives and remaining parsley over each plate of chicken and serve.
------------- Advertisement - Continue Reading Below -------------
Makes 4 Servings.
Nutritional Info Per Serving:
300 Calories, 27 Protein, 7g Fat, 65mg Cholesterol, 470mg Sodium, 25g Carbs, 4g Fiber, 8g Sugar
7 Pointsplus, 9 Smartpoints
For the latest Diet Recipes, Meals Plan & tips to help you add more Happier & Healthier Lifestyle Routine to your day.
Follow us in PINTEREST By Clicking Here to get our latest Healthy Recipes , and Pin This NOW .. To Remember it !!!!