------------- Advertisement - Continue Reading Below -------------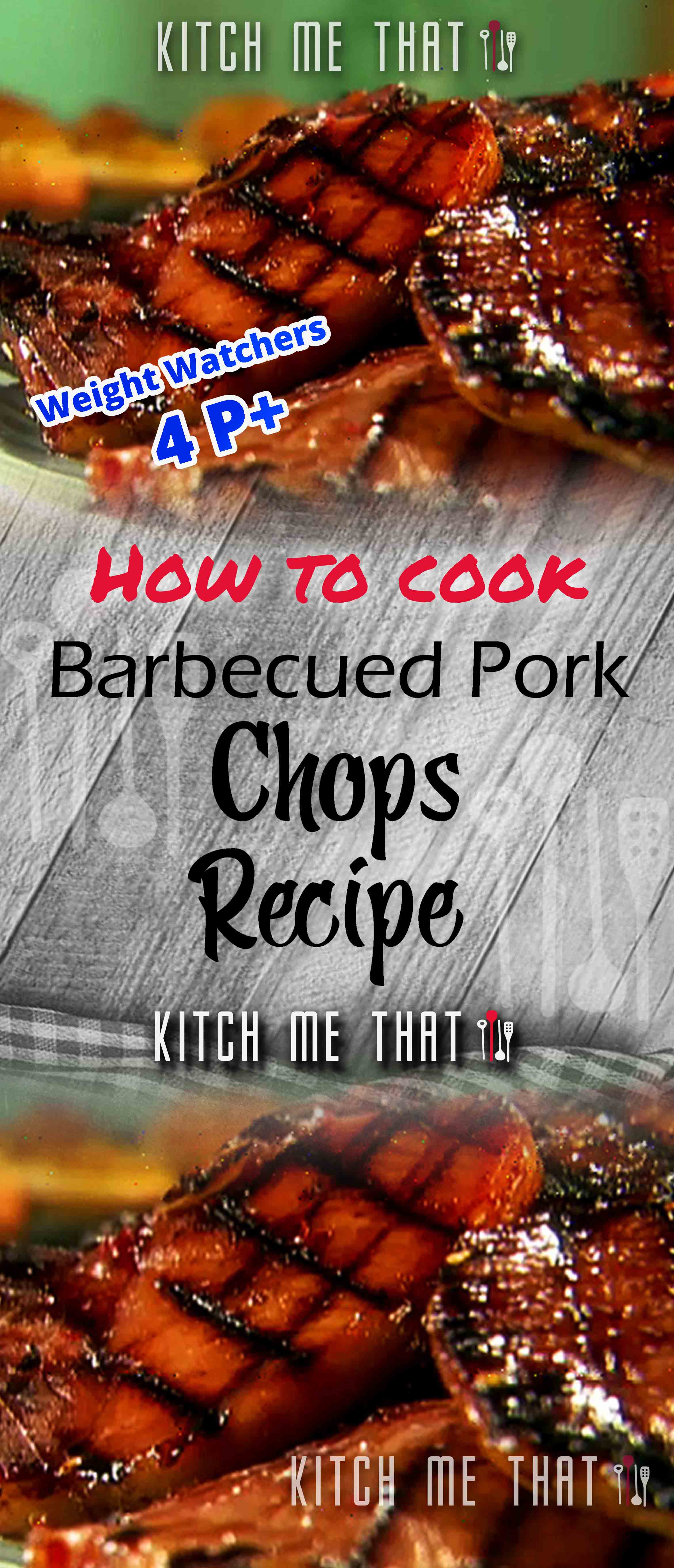 This is a #Skinny 4 POINTPLUS with exceptional, and unique Flavor. Enjoy it since it's at your fingertips"
Ingredients:
1/4 cup packed brown sugar
1/4 cup ketchup
1 Tablespoon worcestershire sauce
1 Tablespoon low-sodium soy sauce
1 teaspoon dried thyme
1 teaspoon garlic salt
1/4 teaspoon ground red pepper
4 whole boneless loin chops (about 1 1/2 pounds total)
instructions:
Preheat grill or broiler.
Combine first 4 ingredients in a small bowl. Remove 1/4 cup of the sauce to a small bowl and set aside.
Combine thyme, garlic salt and red pepper; sprinkle over one side of the chops. Place the chops on a grill rack or broiler pan coated with cooking spray; cook 5 to 6 minutes per side, basting with the remaining sauce. After cooking, let rest 5 minutes. Serve with remaining sauce (heated).
Nutritional Information per serving:
Serving size: 1 chop drizzled with sauce
Calories per serving: 274
Fat per serving: 4g
Saturated Fat per serving: 1.23g
Sugar per serving: 16.64g
Sodium per serving: ,span class="sodium">1184mg
Fiber per serving: .5g
Protein per serving: 39g
Cholesterol per serving: 94mg
Carbohydrates per serving: 19g
Points Plus : 7
Smart Points : 7
For the latest Diet Recipes, Meals Plan & tips to help you add more Happier & Healthier Lifestyle Routine to your day.
Follow us in PINTEREST By Clicking Here to get our latest Healthy Recipes , and Pin This NOW .. To Remember it !!!!