------------- Advertisement - Continue Reading Below -------------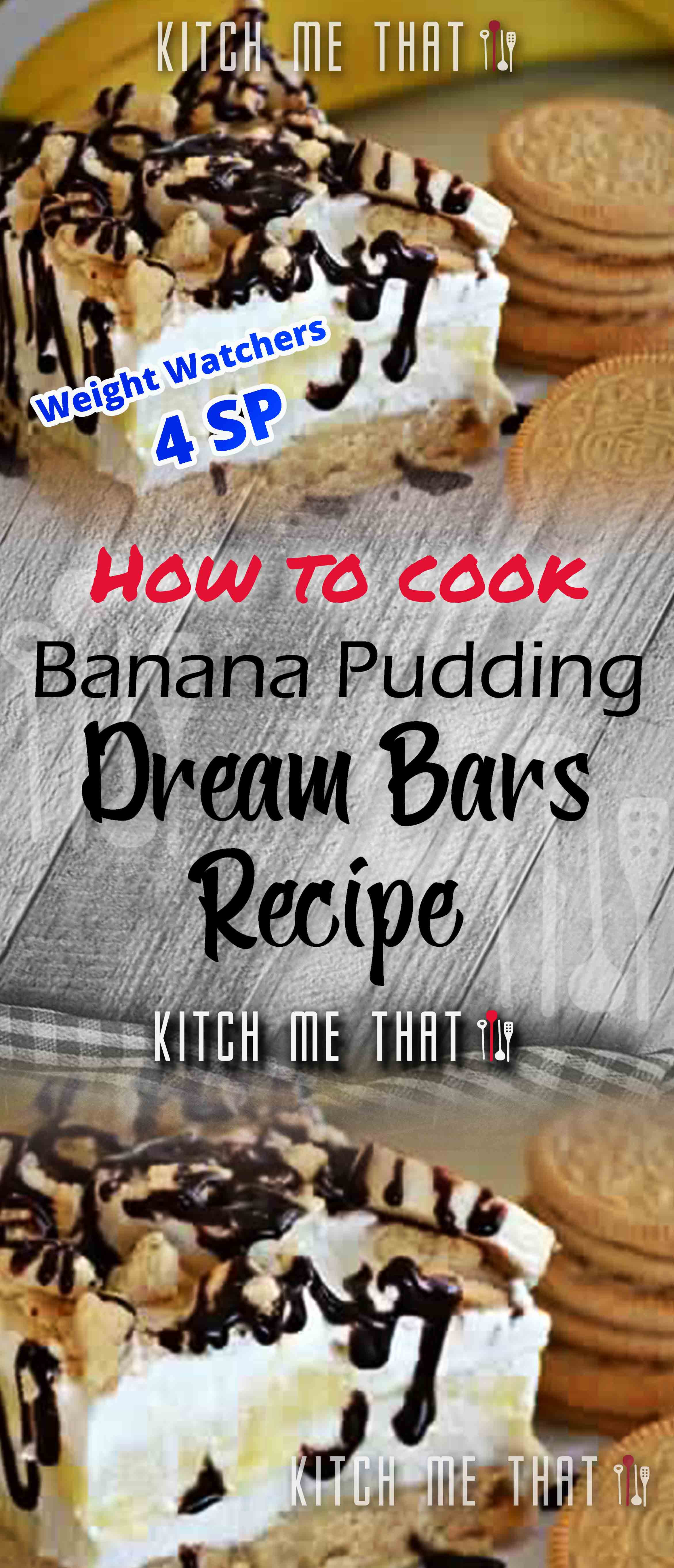 This is a #Skinny 4 SMARTPOINTS with exceptional, and unique Flavor. Enjoy it since it's at your fingertips"
Yield :
Makes one 8 X 8-inch pan
6 point plus
Ingredients :
1 14.3-ounce package Golden Oreo cookies, divided
6 tablespoons unsalted butter (1/2 stick) butter, melted
3 bananas, divided
4 ounces cream cheese, room temperature
1/2 cup confectioners' sugar
1 teaspoon pure vanilla extract
1 8-ounce container Cool Whip, divided
1 3.9-ounce package instant banana Jello-O Pudding Mix
1 1/2 cups milk
chocolate syrup, if desired
Preparation :
In a blender or food processor, finely crush 24 of the cookies.
In a medium bowl, mix together the melted butter and finely crushed cookies until well moistened and press into an ungreased 8 X 8-inch baking dish.
Place into the freezer to chill for at least a half an hour.
In the meantime, mix the package of pudding with the 1 1/2 cups of milk in a small bowl.
Mash one of the bananas.
In a mixing bowl, cream the mashed banana and cream cheese. Add in the confectioners' sugar, and vanilla and mix thoroughly.
Fold in 1 cup of the Cool Whip and mix until well blended.
Slice one of the remaining two bananas and place over the cooled crust.
Place dollops of the cream cheese mixture over the bananas and with an offset spatula, gently spread to completely cover.
Evenly spread the pudding layer over the cream cheese.
Top with the remaining Cool Whip.
Refrigerate for at least two hours.
In a plastic bag, break up 8 of the cookies.
Before serving, slice the remaining banana and sprinkle the cookies over the top.
Serve with chocolate syrup drizzled on top, if desired.
The recipe calls for 1 1/2 cups of milk, not the 2 cups of milk called for on the package of pudding. Use only the 1 1/2 cups.
Nutritional Info :
Makes one 8 X 8-inch pan
For the latest Diet Recipes, Meals Plan & tips to help you add more Happier & Healthier Lifestyle Routine to your day.
Follow us in PINTEREST By Clicking Here to get our latest Healthy Recipes , and Pin This NOW .. To Remember it !!!!