------------- Advertisement - Continue Reading Below -------------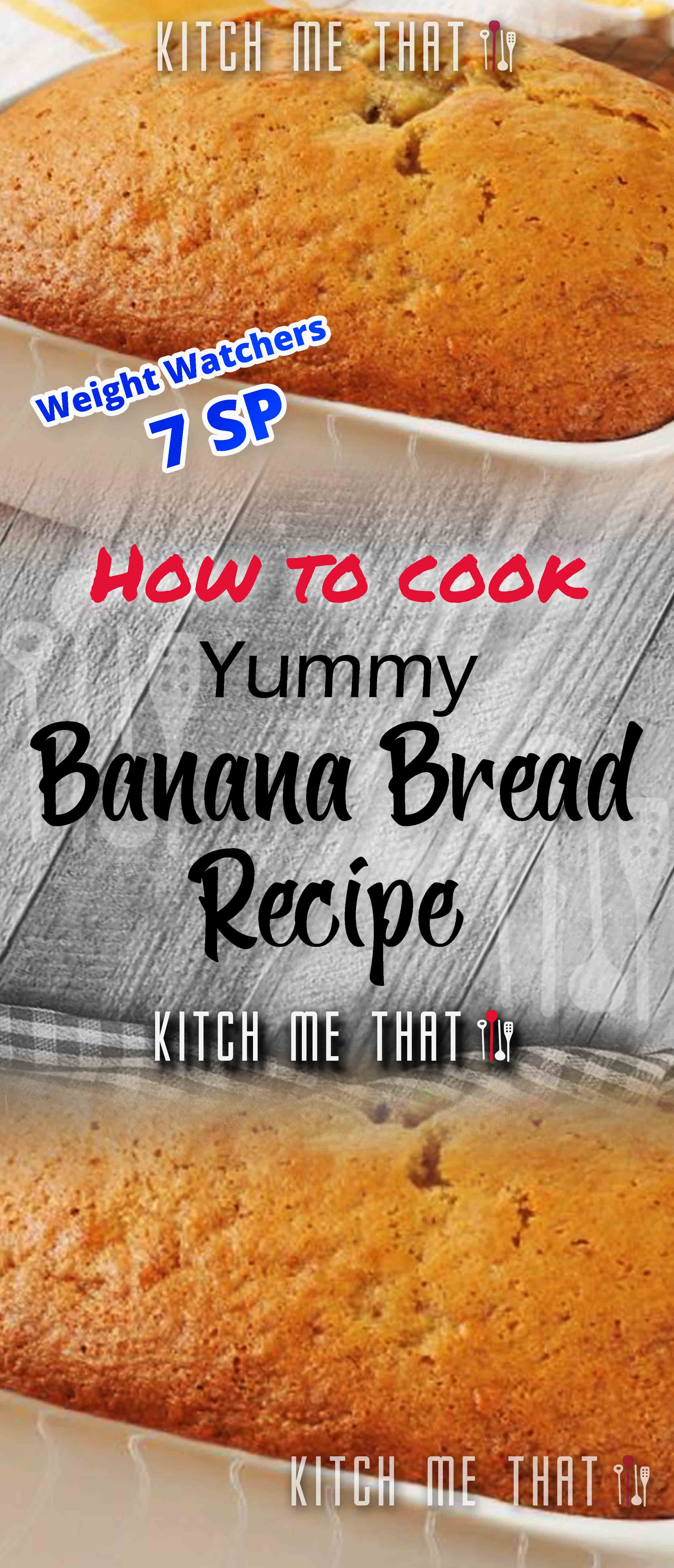 This is a #Skinny 7 SMARTPOINTS with exceptional, and unique Flavor. Enjoy it since it's at your fingertips"
This comes out so moist, and you cut out most of the fat using applesauce.
Ingredients
2 cups flour
3/4 cup sugar
3 tsp baking powder
1/2 tsp baking soda
1/2 tsp salt
1 egg
3/4 cup milk
1/4 cup applesauce
1 1/2 cups mashed bananas
Directions
Preheat oven to 350. Grease bread loaf pan, unless it's non stick.
Mix all dry ingredients into a large bowl, make sure to mix well.
Mix all wet ingredients in another bowl, make sure to mix thoroughly.
Add liquid mix to dry mix and stir thoroughly.
Put into bread loaf pan and cook for approximately 55 to 65 minutes. I always start checking the colour around 50 minutes, should be a nice golden brown. Insert a toothpick in centre to check if it's done. Toothpick may be moist from bananas, just make sure it's not moist from batter.
Let bread cool in pans for about 5 to 10 minutes. Run a knife along outside edge to loosen sides.
Looking for something sweet, add chocolate chips, just make sure to add in your calories.
This bread is great warm with peanut butter on it.
Nutritional Info
Servings Per Recipe: 12
Amount Per Serving: Calories: 147.8, Total Fat: 0.9 g, Cholesterol: 16.2 mg, Sodium: 381.6 mg, Total Carbs: 32.3 g, Dietary Fiber: 1.4 g, Protein: 3.5 g
6 SmartPoints
For the latest Diet Recipes, Meals Plan & tips to help you add more Happier & Healthier Lifestyle Routine to your day.
Follow us in PINTEREST By Clicking Here to get our latest Healthy Recipes , and Pin This NOW .. To Remember it !!!!