------------- Advertisement - Continue Reading Below -------------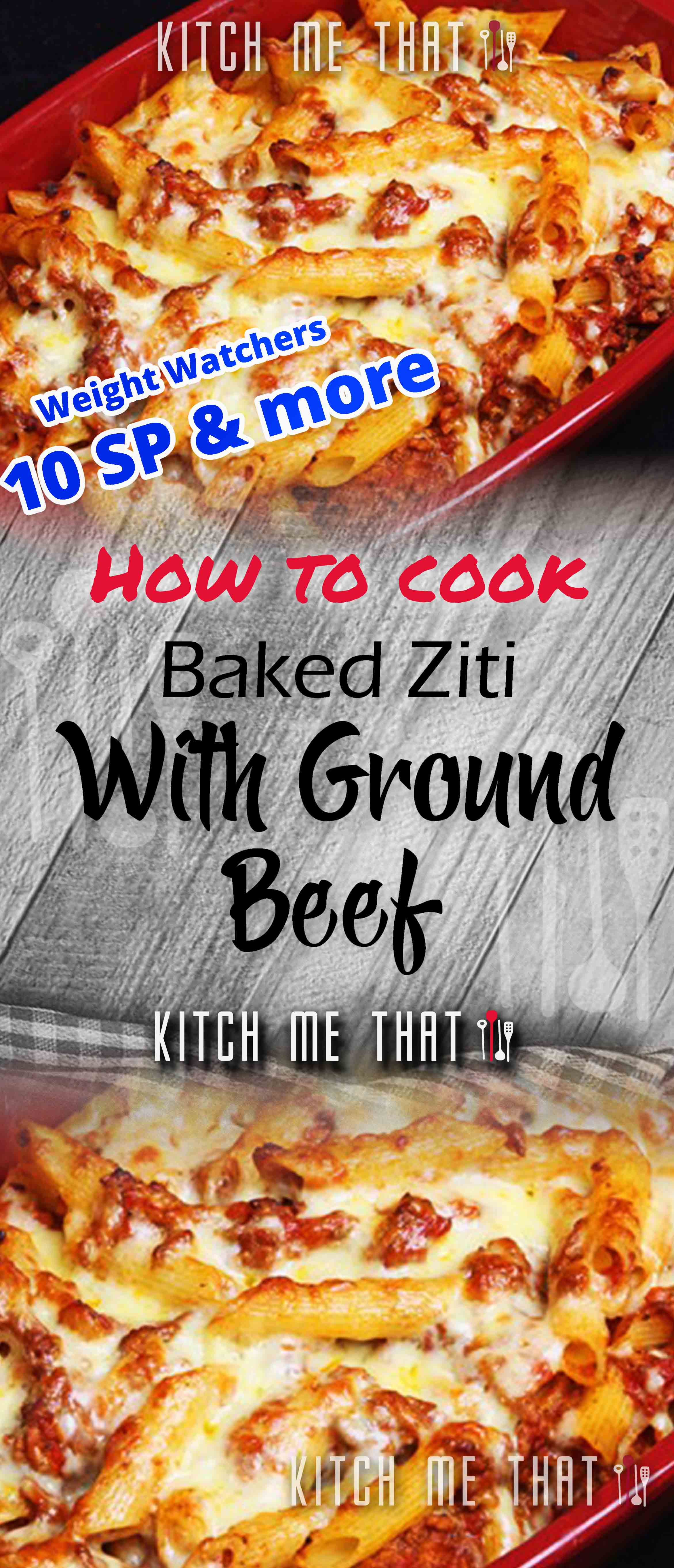 This is a #Skinny 10 SMARTPOINTS & MORE with exceptional, and unique Flavor. Enjoy it since it's at your fingertips"
Ingredients
12 oz ziti
2 tsp olive oil
2 clove garlic, minced
1⁄3 lb lean ground beef
1⁄2 tsp salt
1⁄4 tsp black pepper
1 tsp dried rosemary
1 tsp dried oregano
1 tsp dried thyme
1 can (20 oz) crushed tomatoes
1 cup part skim mozzarella cheese, shredded
Directions
Prep 20 min Cook 50 min Ready 70 min
Preheat oven to 350 degrees F (175 degrees C).
Bring a large pot of lightly salted water to a boil and cook ziti according to package directions. Drain and set aside.
While the pasta is cooking, heat olive oil in a medium saucepan over medium heat. Add garlic and saute for 1 minute. Add ground beef, season with salt and black pepper, and cook, breaking up the meat, for 3 to 5 minutes until browned. Drain off excess fat and place the pan back over medium heat. Stir in rosemary, oregano, and thyme and cook until the herbs become fragrant, about 2 minutes. Add tomatoes, bring the sauce to a boil, reduce heat, and simmer for 5 minutes.

------------- Advertisement - Continue Reading Below -------------

In a 4 quart casserole dish, evenly spread out just enough meat sauce to cover the bottom. Layer with half of the cooked ziti, half of the remaining meat sauce, and half of the mozzarella cheese. Repeat layers.
Bake for 30 minutes or until the cheese is melted and bubbly.
Serves 8
Per serving: 7 SmartPoints; 7 PointsPlus
For the latest Diet Recipes, Meals Plan & tips to help you add more Happier & Healthier Lifestyle Routine to your day.
Follow us in PINTEREST By Clicking Here to get our latest Healthy Recipes , and Pin This NOW .. To Remember it !!!!