------------- Advertisement - Continue Reading Below -------------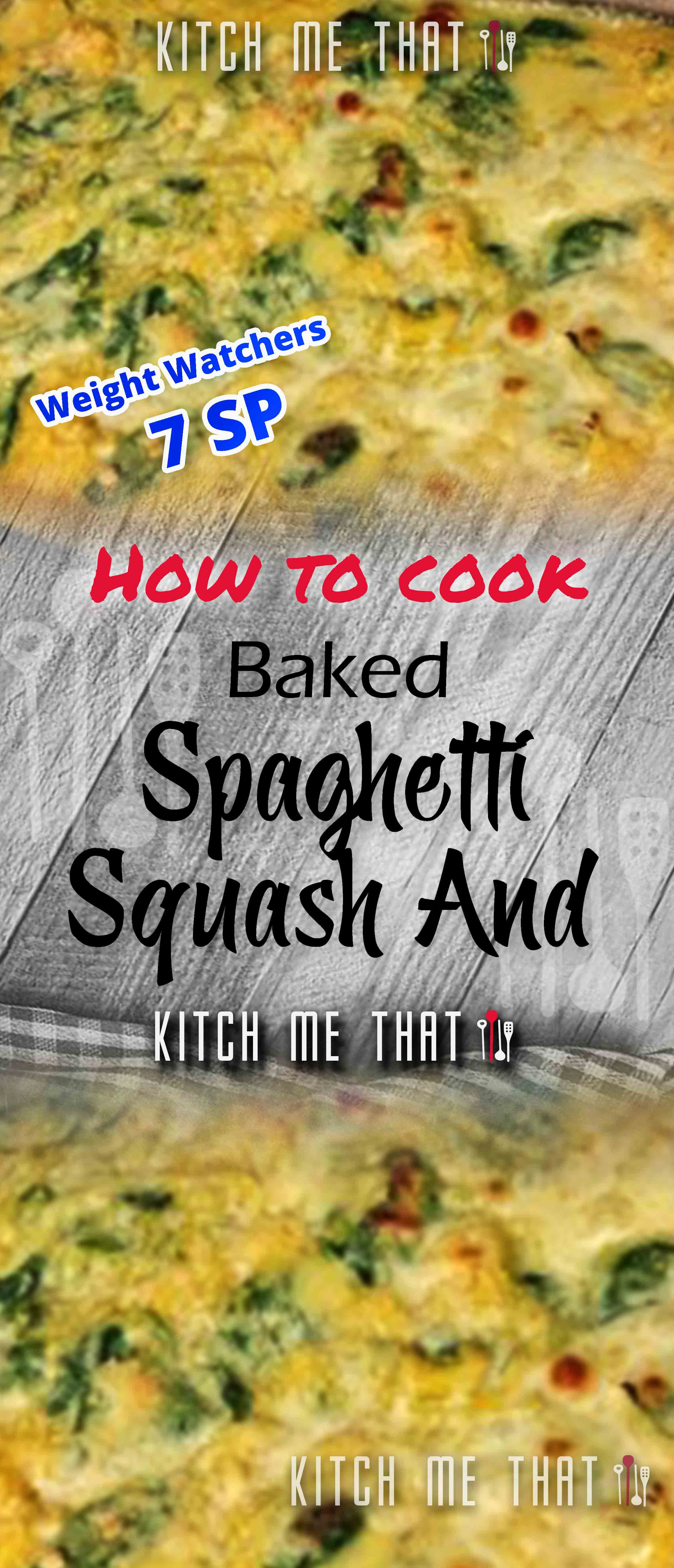 This is a #Skinny 7 SMARTPOINTS with exceptional, and unique Flavor. Enjoy it since it's at your fingertips"
Servings: 7 – Serving Size: 1 cup
Ingredients:
5 1/2 cups cooked spaghetti squash (from about 2 small)
1 tbsp butter
1 tbsp olive oil
1/4 cup minced onion
1/4 cup flour (use 2 tbsp corn starch for gf)
2 cups skim milk
1 cup fat free chicken broth (vegetable broth for vegetarian)
8 oz Sargento 2% reduced fat mild cheddar
salt and pepper, to taste
4 cups (about 4 oz) baby spinach
1/8 cup grated parmesan
Directions:

Preheat the oven to 375ºF.
Cut the squash in half lengthwise; remove and discard seeds. Place squash on a baking sheet. Bakeuntil tender, about 1 hour. Separate the strands of squash with a fork and place in a medium bowl;discard shells. Maintain the oven temperature.
Heat butter and oil in a large saucepan over medium heat. Add onions and cook about 2 minutes. Stir in flour. Reduce heat to low and cook, stirring continually 3 – 4 minutes.
Add milk and chicken broth and continue whisking, raising heat to medium-high until it comes to a boil and becomes smooth and thick, about 2 minutes stirring; season with salt and pepper.
------------- Advertisement - Continue Reading Below -------------
Once it becomes thick, remove from heat, add cheddar cheese and mix well until cheese is melted.Adjust salt and pepper to taste, add cooked spaghetti squash and baby spinach, pour into a baking dish and sprinkle parmesan cheese on top. Bake until bubbly and golden 25 to 30 minutes.
Makes 7 cups.
Pointsplus: 5 – Smart Points: 4
Calories: 165 | Fat: 8 g | Protein: 10 g | Carb: 16 g | Fiber: 2 g | Sugar: 6.5 g | Sodium: 278.5 mg (without salt)
For the latest Diet Recipes, Meals Plan & tips to help you add more Happier & Healthier Lifestyle Routine to your day.
Follow us in PINTEREST By Clicking Here to get our latest Healthy Recipes , and Pin This NOW .. To Remember it !!!!