------------- Advertisement - Continue Reading Below -------------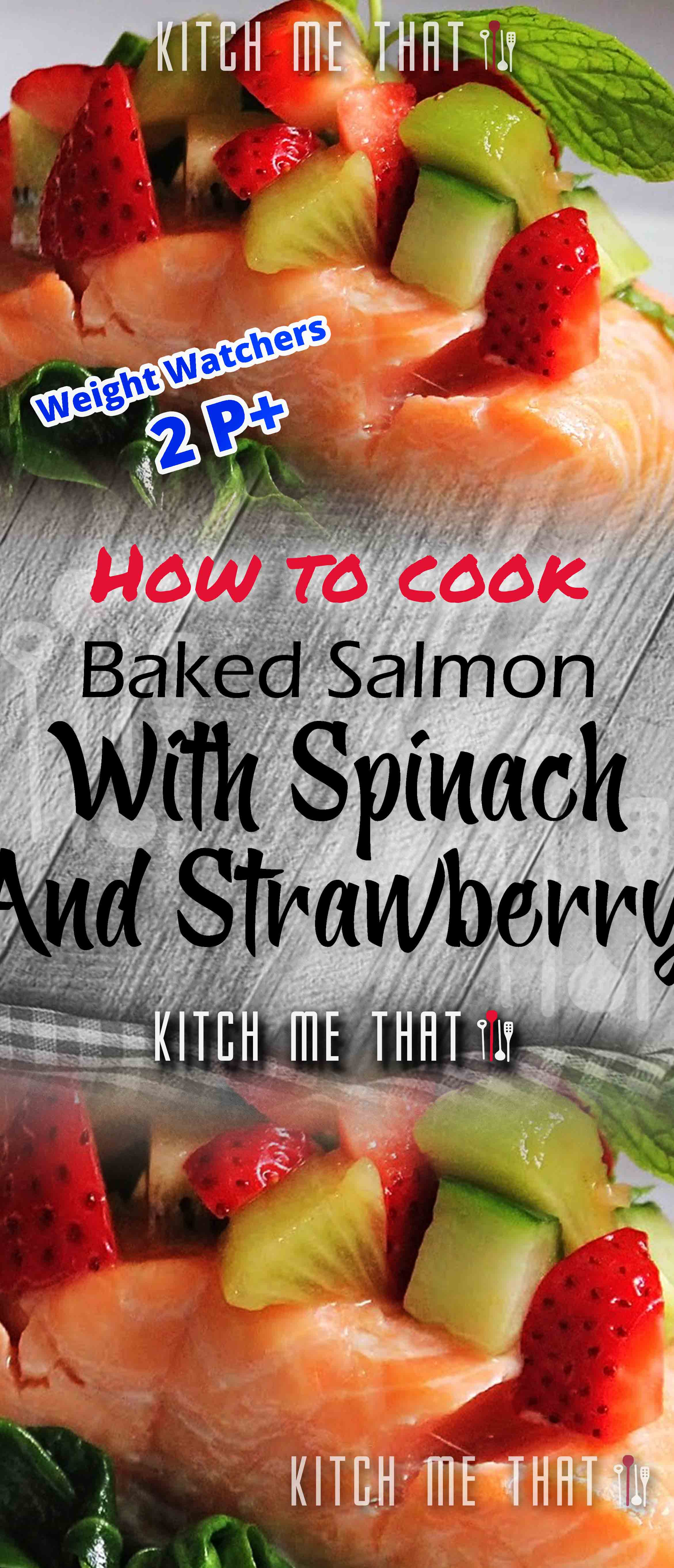 This is a #Skinny 2 POINTPLUS with exceptional, and unique Flavor. Enjoy it since it's at your fingertips"
Ingredients
4 (3-ounce) skinless, boneless salmon fillets
1 teaspoon lemon zest
1 pound strawberries, diced
2 kiwifruits, peeled and diced
1 cucumber, diced
1 jalapeño pepper, seeded and minced
2 tablespoons chopped fresh mint leaves
2 tablespoons fresh lemon juice, divided
1 pound baby spinach leaves, rinsed but not dried
Directions
Preheat the oven to 350°F. Place salmon on a baking sheet and sprinkle with lemon zest. Bake 15 to 18 minutes or until cooked through.
Meanwhile, place strawberries, kiwi, cucumber, jalapeño, mint and 1 tablespoon lemon juice in a medium bowl and toss until combined. Set aside. Heat a large, high-sided skillet over medium heat. Add spinach, with water still clinging to leaves, cover and cook 5 minutes or until wilted, stirring occasionally. Stir in remaining lemon juice. Divide spinach among plates. Top with salmon and salsa and serve.
------------- Advertisement - Continue Reading Below -------------
Nutritional Info
Per Serving:
240 calories (50 from fat)
6g total fat
1g saturated fat
45mg cholesterol
220mg sodium
29g carbohydrates
9 g dietary fiber
10g sugar
21g protein
SmartPoints value : 7
For the latest Diet Recipes, Meals Plan & tips to help you add more Happier & Healthier Lifestyle Routine to your day.
Follow us in PINTEREST By Clicking Here to get our latest Healthy Recipes , and Pin This NOW .. To Remember it !!!!