------------- Advertisement - Continue Reading Below -------------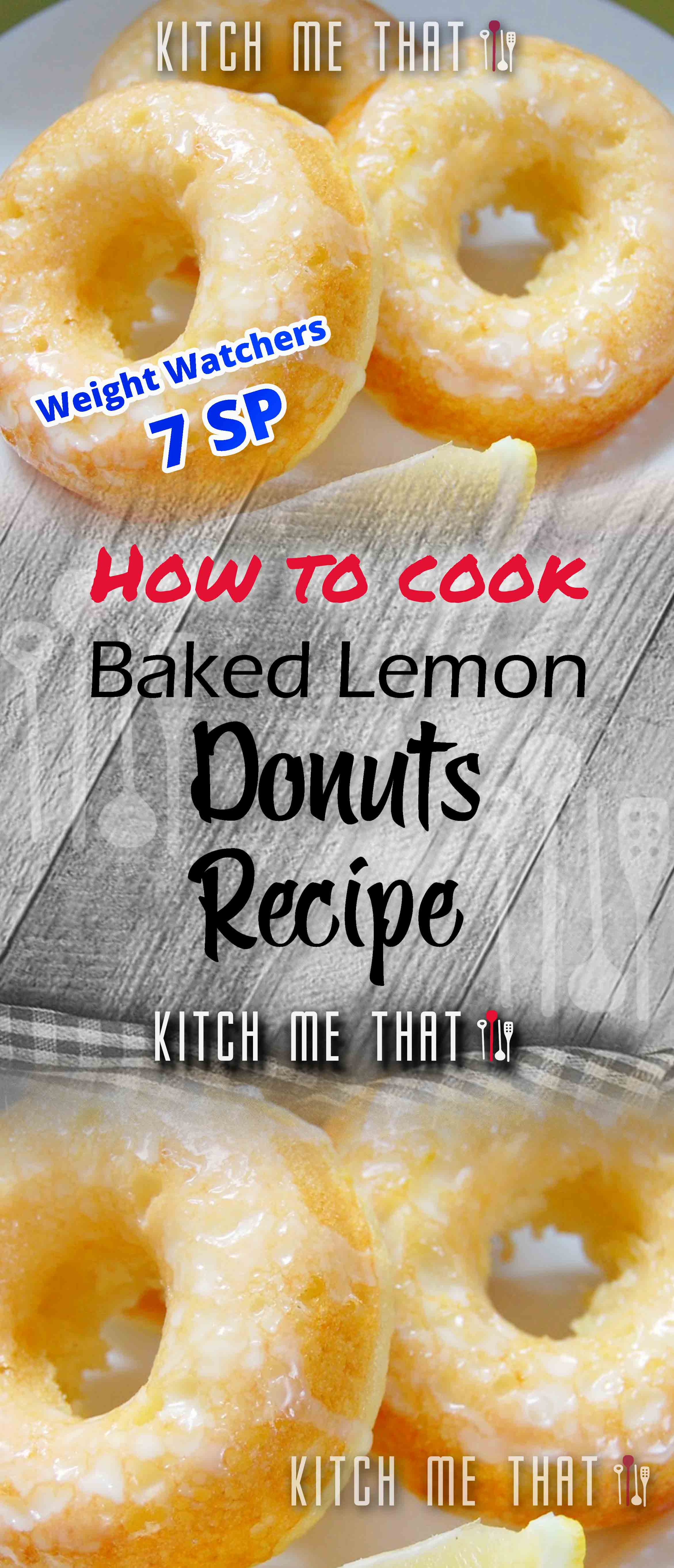 This is a #Skinny 7 SMARTPOINTS with exceptional, and unique Flavor. Enjoy it since it's at your fingertips"
These disappeared quickly in our home! They were so light & fluffy!
Recipe makes 18 donuts
1 donut = 2 weight watchers points+
= 3 weight watchers smart points
Ingredients –
1 1/2 cups all purpose flour
1/2 cup sugar
1 tsp baking powder
1/2 tsp baking soda
1/4 tsp salt
1/4 cup egg beaters or better'n eggs
3/4 cup plain non fat greek yogurt
1/3 cup unsweetened applesauce
1/3 cup milk (I used unsweetened plain almond milk)
Zest of 1 lemon
Glaze:
Lemon juice
Powdered sugar
HOW TO MAKE:
In a large bowl whisk together egg beaters, yogurt, milk, applesauce, & lemon zest.
Gradually add dry ingredients together with wet ingredients.
Pour into a piping bag or a large ziploc. Cut a corner off & pipe into a donut pan that has been sprayed with non stick cooking spray.
Bake in a preheated 325 degree oven for 10-15 minutes.
Let cool in the pan for a few minutes before transferring to a cooling rack.
Make a glaze with some powdered sugar & lemon juice. Drizzle glaze on donuts. I juiced a whole lemon & then it took 2 cups of powdered sugar to make it into a glaze. I ended up tossing most of it.
TO CONTINUE, SEE THE NEXT PAGE (CLICK THE BLUE NEXT BUTTON BELOW)
For the latest Diet Recipes, Meals Plan & tips to help you add more Happier & Healthier Lifestyle Routine to your day.
Follow us in PINTEREST By Clicking Here to get our latest Healthy Recipes , and Pin This NOW .. To Remember it !!!!