------------- Advertisement - Continue Reading Below -------------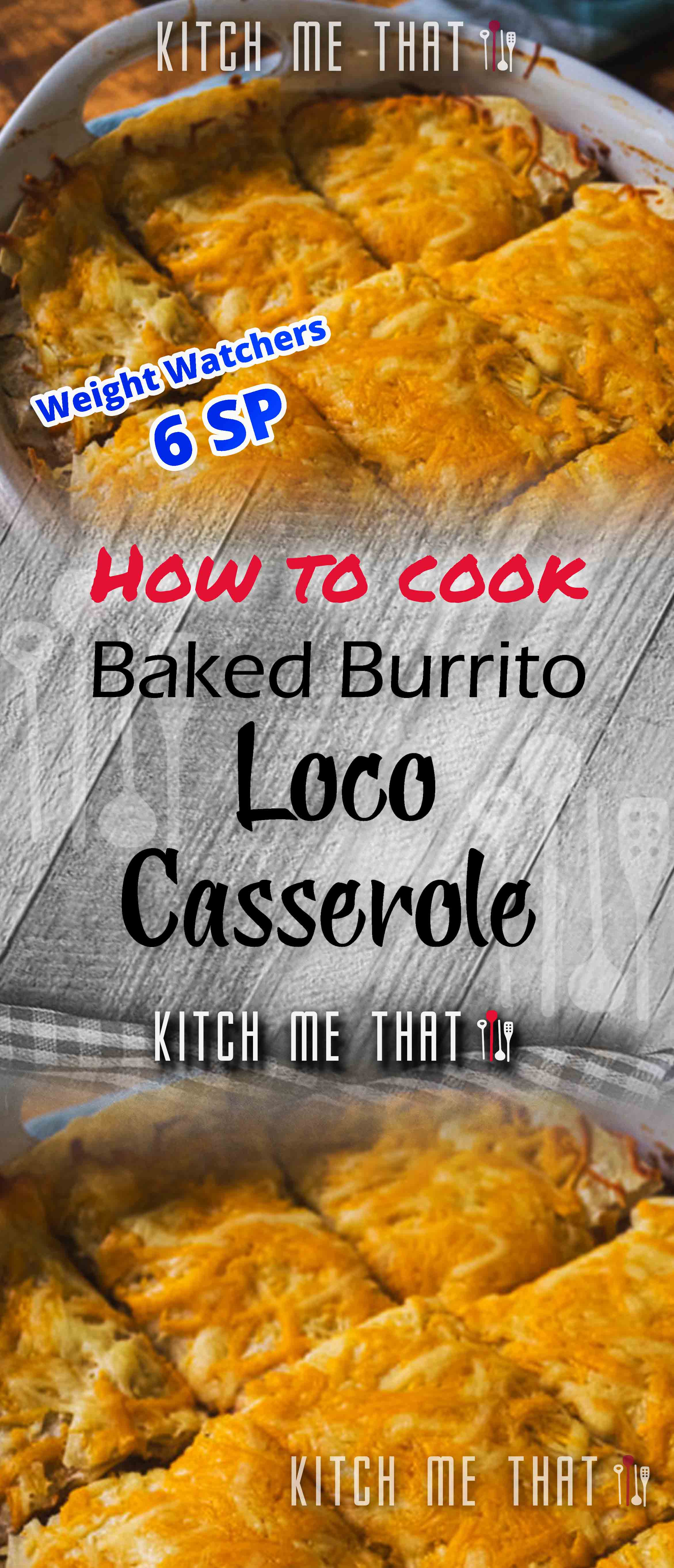 This is a #Skinny 6 SMARTPOINTS with exceptional, and unique Flavor. Enjoy it since it's at your fingertips"
I'm not one to fuss too much over dinner, and as much as I love the simplicity of taco night, it's nice to put a little extra effort into a simple weeknight dinner and that's when I turn to a recipe like this baked burrito loco casserole. It's practical, simple, and super delicious. A casserole always equals comfort food and this recipe is no different. It's almost like a burrito lasagna!
------------- Advertisement - Continue Reading Below -------------
INGREDIENTS
1 lb ground beef
1 small yellow onion, chopped
1 packet of taco seasoning
1 (15 oz) can refried beans
1 (15 oz) can cream of mushroom soup
3/4 cup sour cream
12 large flour tortillas
2 1/2 cups shredded Mexican cheese
PREPARATION
Preheat oven to 350°F and grease a 9×13-inch baking dish with nonstick spray.
In a large skillet over medium-high heat, season the ground beef with taco seasoning, and brown along with the onions until beef has cooked through.
Stir in refried beans and cook until heated through. Remove from heat.
In a small bowl, stir together the cream of mushroom soup and sour cream. Spread half of mixture on bottom of prepared baking dish.
Using 3 tortillas, cover soup mixture, cutting some tortillas in pieces or halves to evenly cover the dish.
Spread tortillas evenly with a third of the beef mixture, followed by a third of the remaining soup mixture, and a quarter of the cheese. Repeat layers two more times.
Top with final layer of tortillas, followed by remaining cheese.
Bake until cheese has melted, about 20 minutes. Enjoy!
For the latest Diet Recipes, Meals Plan & tips to help you add more Happier & Healthier Lifestyle Routine to your day.
Follow us in PINTEREST By Clicking Here to get our latest Healthy Recipes , and Pin This NOW .. To Remember it !!!!