------------- Advertisement - Continue Reading Below -------------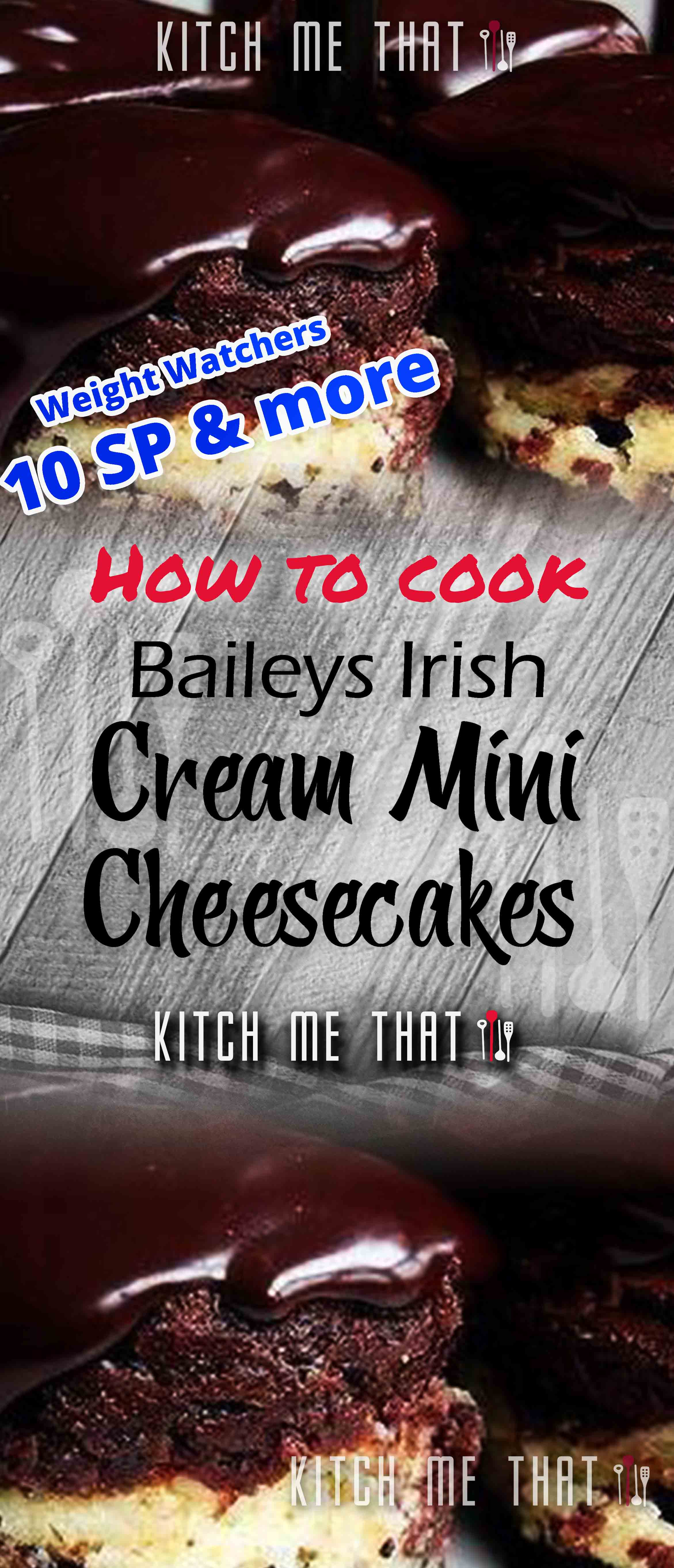 This is a #Skinny 10 SMARTPOINTS & MORE with exceptional, and unique Flavor. Enjoy it since it's at your fingertips"
Ingredients
For the crust:
16 whole Oreo, finely ground in food processor
3 tablespoons melted butter
For the filling:
16 oz (2-8-oz pkg) cream cheese
1/2 cup sugar
2 eggs
1 1/3 cups sour cream
3 Tablespoons Bailey's Irish Cream
1 teaspoon vanilla extract
6 ounces semi-sweet chocolate, melted and cooled slightly
For the ganache glaze:
4 ounces bittersweet chocolate, coarsely chopped
1/2 cup heavy cream
2 teaspoons light corn syrup
Directions
Preheat oven to 350F.
Combine the ground Oreos and melted butter into a bowl until well combined. Spoon into 24 mini cheesecake cups. Press into the bottom of each cup so the crust is flat. If you have a small cup or container small enough, that works well. Partially bake for 10 minutes then remove from oven.
In a large bowl with a handheld or stand mixer, beat the cream cheese and sugar until light and fluffy. Beat in eggs, one at a time. Stir in sour cream, Bailey's, and vanilla.
Pour or spoon batter into cheesecake pan cups to fill to a little less than half of the cup. Then add the melted chocolate to the rest of the batter. Fill the cups to about 3/4 full.
Bake for 25-28 minutes until cheesecake is cooked through. Remove to a wire rack to cool.
Once the cheesecakes have cooled, loosen the edges with a plastic knife and remove them from the pan by pushing up on the removable bottoms. Arrange them on a piece of waxed paper and make the glaze
For the latest Diet Recipes, Meals Plan & tips to help you add more Happier & Healthier Lifestyle Routine to your day.
Follow us in PINTEREST By Clicking Here to get our latest Healthy Recipes , and Pin This NOW .. To Remember it !!!!