------------- Advertisement - Continue Reading Below -------------
Can you believe November is here already?! It's almost Thanksgiving, and I am getting so excited for all of my favorite foods – turkey, mashed potatoes, squash, stuffing, green bean casserole, and of course, all of the delicious
No matter how full you are after eating Thanksgiving dinner, you can't help but find just a little more room in your belly for your favorite Thanksgiving desserts. Isn't it funny how that works? My family always brews up a big pot of coffee and indulges in a beautiful selection of Thanksgiving desserts. I am so excited to see what everyone is going to make this year!
I've been thinking about what I am going to bring for my Thanksgiving dessert, and I found so many awesome recipes while browsing on Pinterest. I put together a list of 50 of my favorite Thanksgiving desserts, including dumplings, pies, brownies, bread pudding, cookies, fudge, cake and so much more! I can't wait to bake some of these tasty treats to share with my family!
------------- Advertisement - Continue Reading Below -------------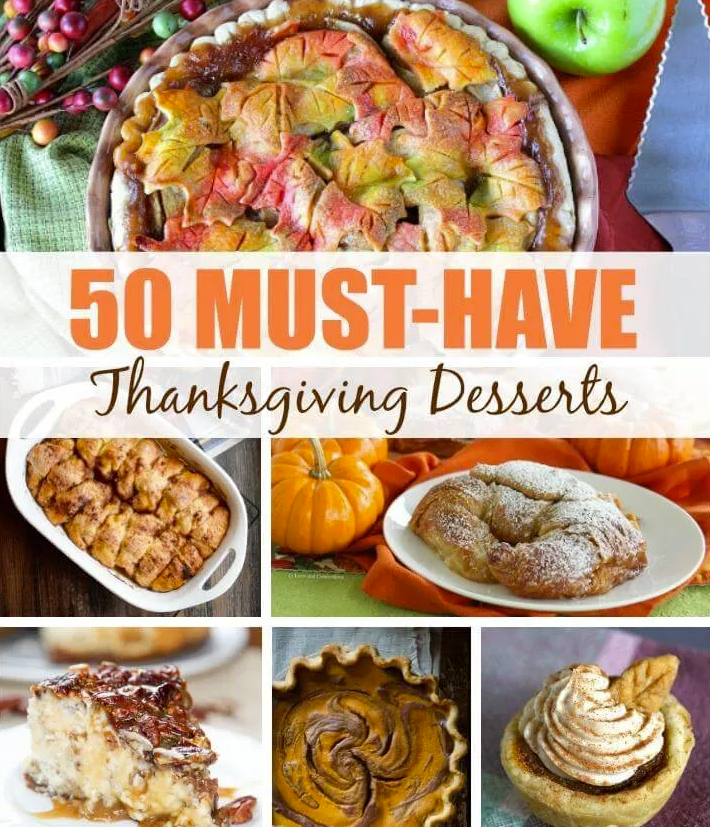 Here's the Amazing Easy 50 Must-Have Thanksgiving Desserts Recipes Ever!!