TIPS
ALOE VERA SOOTHER FOR SUNBURN RELIEF : Everything You Need to Know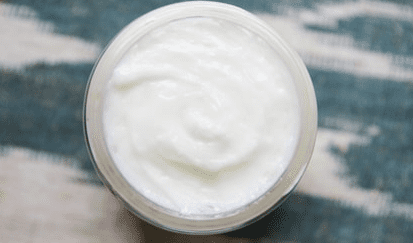 I absolutely love aloe vera. It's one of my favorite ingredients- and with good reason. Not only is it soothing and anti-inflammatory, it's also a healthy and lightweight all natural moisturizer. It feels refreshing and wonderful- especially on sunburn! The problem is a lot of those aloe vera gels you buy in stores are less than 10% aloe, so you're not really getting the benefits! Well this moisturizer is full of REAL aloe vera and other great ingredients that help soothe sunburns.
All the ingredients in this recipe are designed to help with sunburn:
Aloe vera gel: anti-inflammatory, soothing and cooling, lightweight moisture
Coconut oil: serious moisture for damaged skin, anti-inflammatory
Avocado oil: healthy hydration filled with fats, minerals, and antioxidants your skin loves
Witch hazel extract: astringent to tighten and heal skin, anti-inflammatory (I'm very particular about where I get my witch hazel, because it's hard to find one of good quality and purity. I absolutely love Mountain Rose Herbs Witch Hazel)
Beeswax: used to emulsify the lotion but also provides a protective layer on the skin
Peppermint essential oil (optional): cooling and soothing
How To :
To read the FAQs click NEXT PAGE Button !!