------------- Advertisement - Continue Reading Below -------------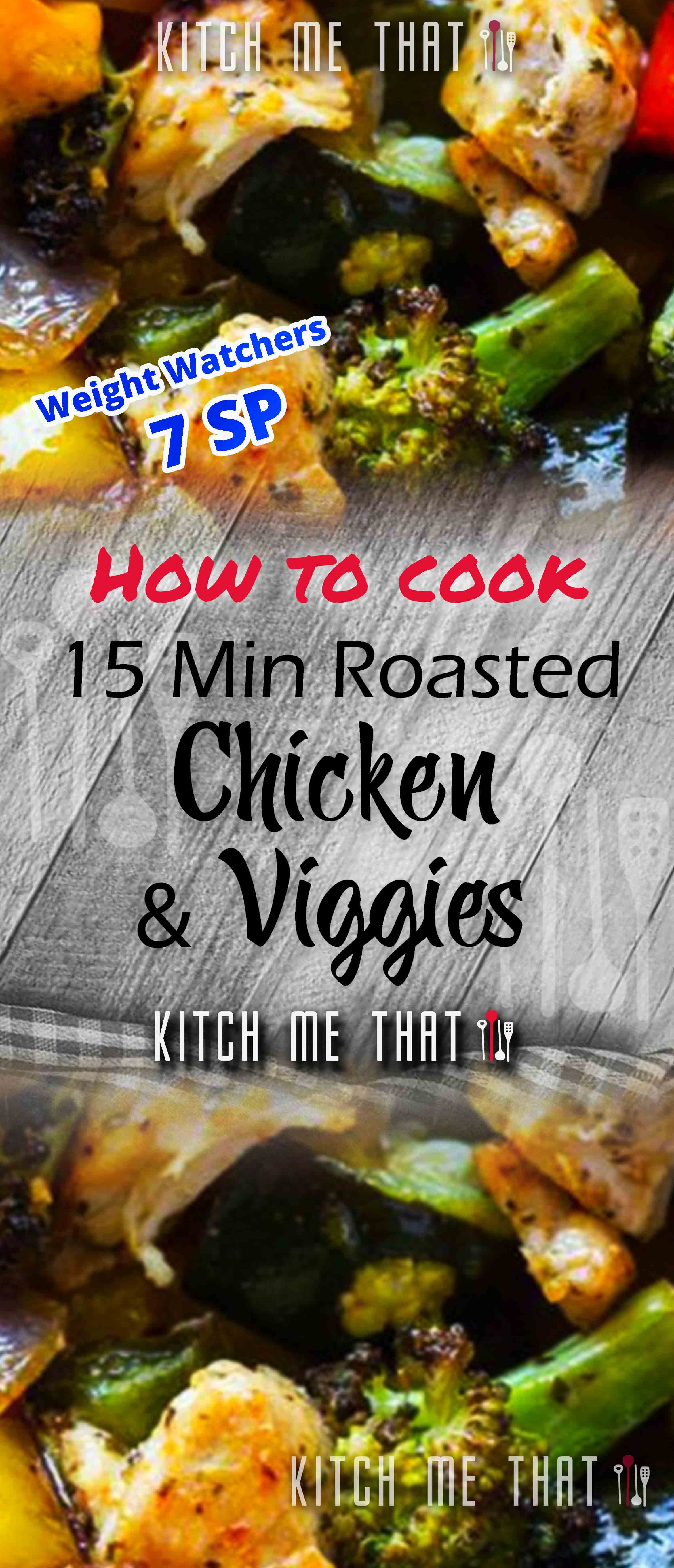 This is a #Skinny 7 SMARTPOINTS with exceptional, and unique Flavor. Enjoy it since it's at your fingertips"
Serves: 2
Ingredients
2 medium chicken breasts, chopped
1 cup bell pepper, chopped (any colors you like)
½ onion, chopped
1 zucchini, chopped
1 cup broccoli florets
½ cup tomatoes, chopped or plum/grape
2 tablespoons olive oil
½ teaspoon salt
½ teaspoon black pepper
1 teaspoon italian seasoning
¼ teaspoon paprika (optional)
Instructions
Preheat oven to 500 degree F.
Chop all the veggies into large pieces. In another cutting board chop the chicken into cubes.
Place the chicken and veggies in a medium roasting dish or sheet pan. Add the olive oil, salt and pepper, italian seasoning, and paprika. Toss to combine.
Bake for 15 minutes or until the veggies are charred and chicken is cooked. Enjoy with rice, pasta, or a salad.
WW SP: 7
For the latest Diet Recipes, Meals Plan & tips to help you add more Happier & Healthier Lifestyle Routine to your day.
Follow us in PINTEREST By Clicking Here to get our latest Healthy Recipes , and Pin This NOW .. To Remember it !!!!