------------- Advertisement - Continue Reading Below -------------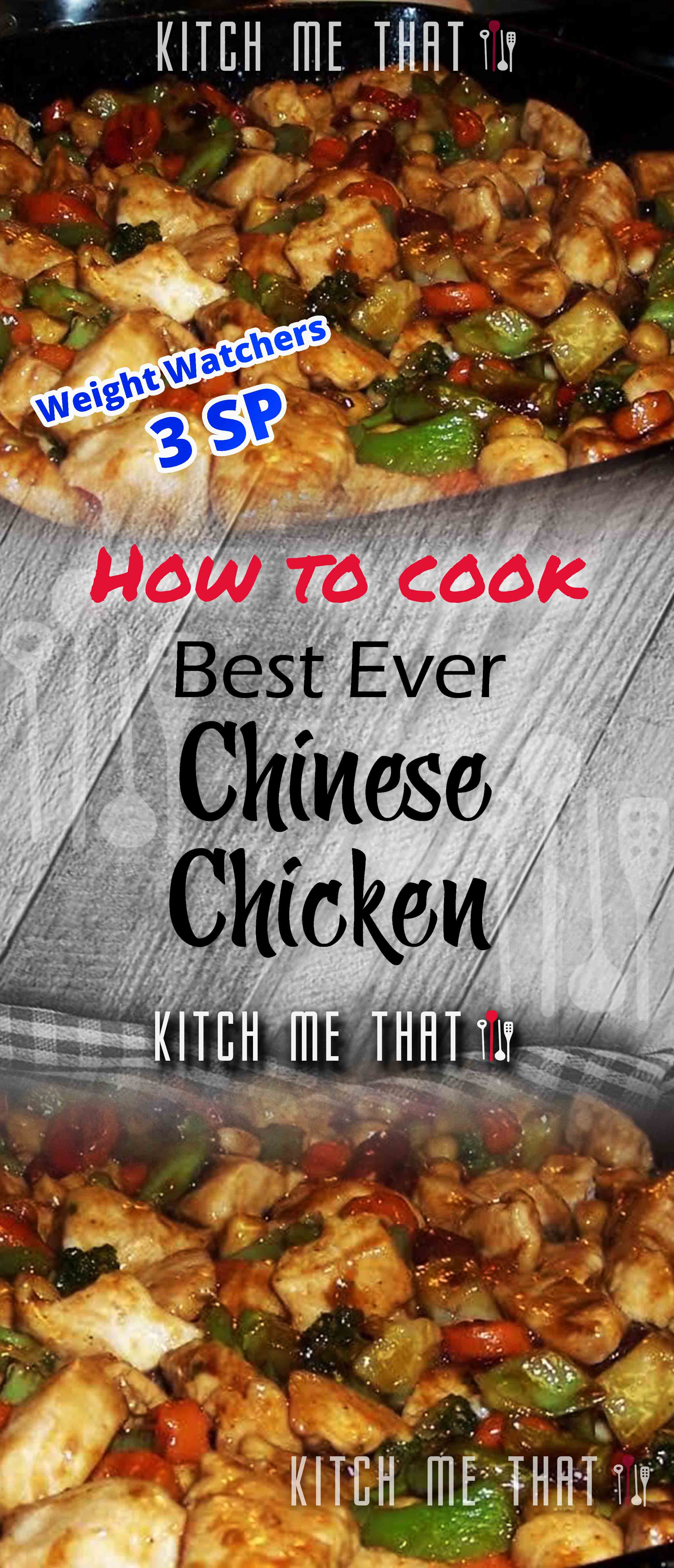 This is a #Skinny 3 SMARTPOINTS with exceptional, and unique Flavor. Enjoy it since it's at your fingertips"
To Make this Recipe You'Il Need the following ingredients:
Ingredients
4 boneless, skinless chicken breasts, cubed
1/2 Tbsp cornstarch
1 Tbsp soy sauce
3 Tbsp peanut oil
1 green bell pepper, sliced
4 mushrooms, sliced
1/2 lb snow peas, cut in half
1/2 c cashews
1/4 tsp ground ginger
1/4 tsp cayenne pepper
SAUCE INGREDIENTS
6 Tbsp soy sauce
3 Tbsp white wine
1/2 Tbsp cider vinegar
3 Tbsp brown sugar
1 Tbsp cornstarch
1 Tbsp oil
Directions
1. In a large bowl combine chicken with cornstarch and soy sauce, stir well and let sit at least 5 minutes.
2. Clean, cut and prepare all ingredients ahead of time, including sauce mixture.
3. In a large frying pan or wok over medium-high heat, heat oil, add chicken and quickly stir-fry until done, 2-3 minutes.
4. Remove chicken from pan and set aside on a plate.
5. Add sliced green pepper and mushrooms to pan and stir-fry 2 minutes.
6. Add pea pods and nuts, stir fry 2 more minutes and add ginger and cayenne.
7. Return chicken to pan with vegetables, add sauce and stir.
8. Cover skillet and cook 5 minutes over medium heat. Serve over boiled white rice.
Please make sure to Like and share this Recipe with your friends on Facebook and also follow us on facebook and Pinterest to get our latest Yummy Recipes.
TO CONTINUE, SEE THE NEXT PAGE (CLICK THE BLUE NEXT BUTTON BELOW)
For the latest Diet Recipes, Meals Plan & tips to help you add more Happier & Healthier Lifestyle Routine to your day.
Follow us in PINTEREST By Clicking Here to get our latest Healthy Recipes , and Pin This NOW .. To Remember it !!!!