------------- Advertisement - Continue Reading Below -------------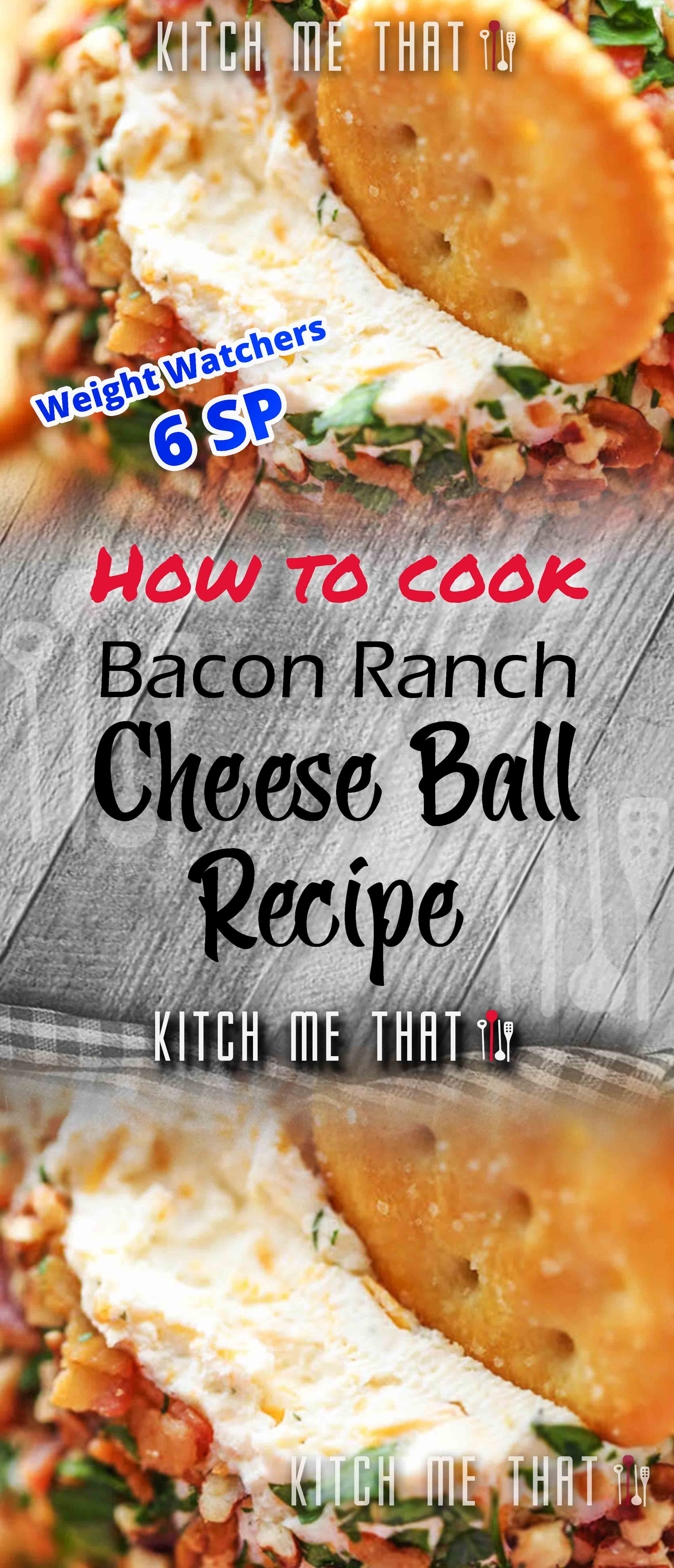 This is a #Skinny 6 SMARTPOINTS with exceptional, and unique Flavor. Enjoy it since it's at your fingertips"
Ingredients
6 slices bacon, diced

1/4 cup chopped pecans

1/4 cup chopped fresh parsley leaves, divided

2 (8-ounce) packages cream cheese, at room temperature

1 cup shredded sharp cheddar cheese

1/4 cup crumbled goat cheese

1 (1-ounce) package Ranch Seasoning and Salad Dressing Mix

1 teaspoon Worcestershire sauce
Directions:
Heat a large skillet over medium high heat. Add bacon and cook until brown and crispy, about 6-8 minutes. Transfer to a paper towel-lined plate.

In a small bowl, combine half of the bacon, pecans and 2 tablespoons parsley; set aside.

In the bowl of an electric mixer fitted with the paddle attachment, beat cream cheese, cheddar cheese, goat cheese, Ranch Seasoning, Worcestershire and remaining bacon and parsley on medium-high until well combined and fluffy, about 1-2 minutes.

Cover and place in the refrigerator for at least 2 hours or overnight.

Shape the mixture into a ball and roll in the prepared bacon-pecan mixture.

Serve with crackers.
Prep Time 2 hours, 15 minutes | Cook Time 10 minutes | Total Time 2 hours, 25 minutes
Yield 8 servings | SmartPoints : 10
For the latest Diet Recipes, Meals Plan & tips to help you add more Happier & Healthier Lifestyle Routine to your day.
Follow us in PINTEREST By Clicking Here to get our latest Healthy Recipes , and Pin This NOW .. To Remember it !!!!