------------- Advertisement - Continue Reading Below -------------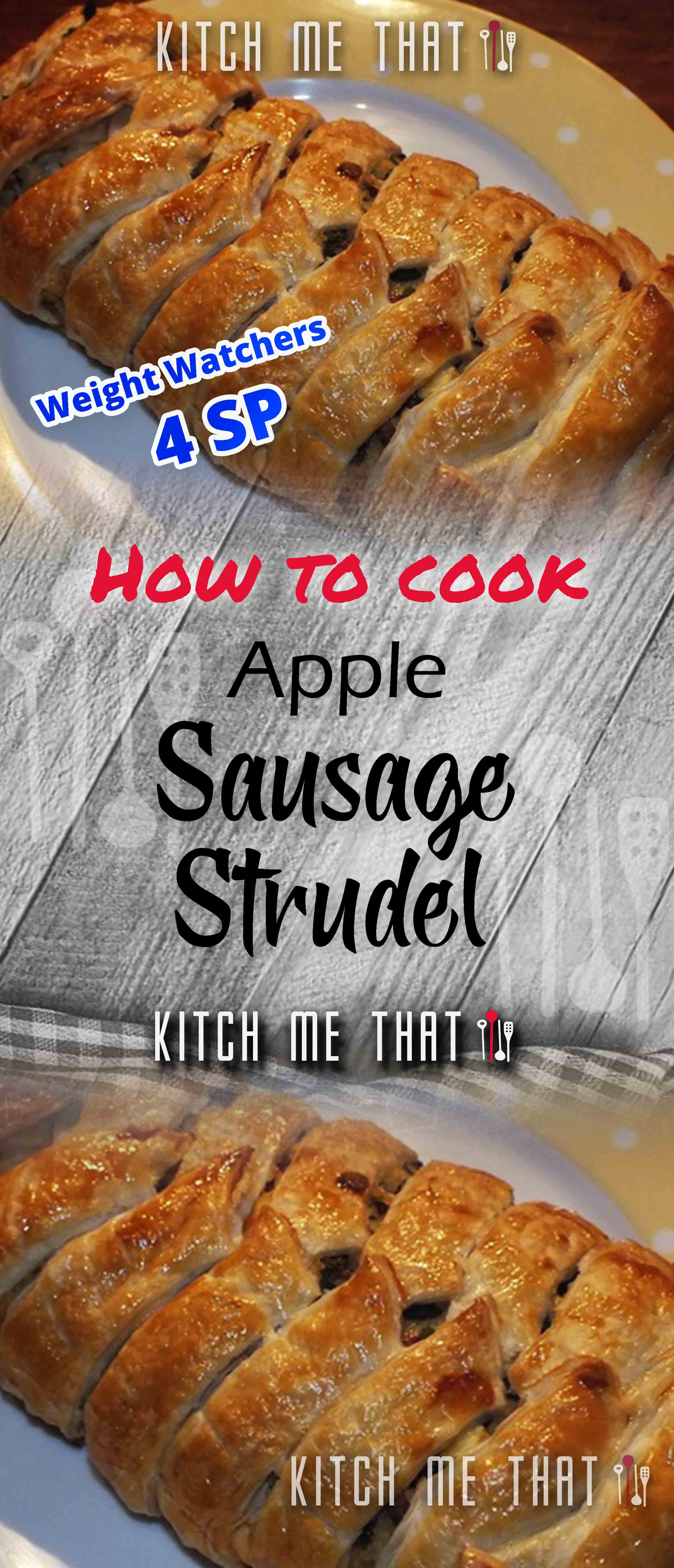 This is a #Skinny 4 SMARTPOINTS with exceptional, and unique Flavor. Enjoy it since it's at your fingertips"
INGREDIENTS:
Non-Stick cooking spray
1 (10 oz) can refrigerated pizza crust
2 tbsp plus 1 tsp cinnamon sugar, divided
1 tart apple, such as Granny Smith or McIntosh, thinly sliced
5 frozen veggie breakfast links, chopped
DIRECTIONS:
1. Preheat oven to 400º F.
2. Pat pizza dough onto bottom of 15x10x1-inch pan sprayed with cooking spray. Sprinkle with 2 Tbsp of the cinnamon sugar.
3. Arrange apples in lengthwise row down center of dough; top with chopped sausage links. Fold over both long sides of dough to cover filling, slightly overlapping edges of dough in center. Pinch ends of dough together to seal. Sprinkle with remaining cinnamon sugar.
4. Bake for 15 minutes or until golden brown. Cut into 8 equally sized servings.
Yield: 8 Servings.
WW SmartPoints = 4
WW PointsPlus+ = 3
NUTRITIONAL INFORMATION:
Calories: 130, Total Fat 2.5g, Saturated Fat 0g, Cholesterol 0mg, Sodium 370mg, Sugars 6g, Carbohydrates 23g, Fiber 2g, Protein 5g
For the latest Diet Recipes, Meals Plan & tips to help you add more Happier & Healthier Lifestyle Routine to your day.
Follow us in PINTEREST By Clicking Here to get our latest Healthy Recipes , and Pin This NOW .. To Remember it !!!!