------------- Advertisement - Continue Reading Below -------------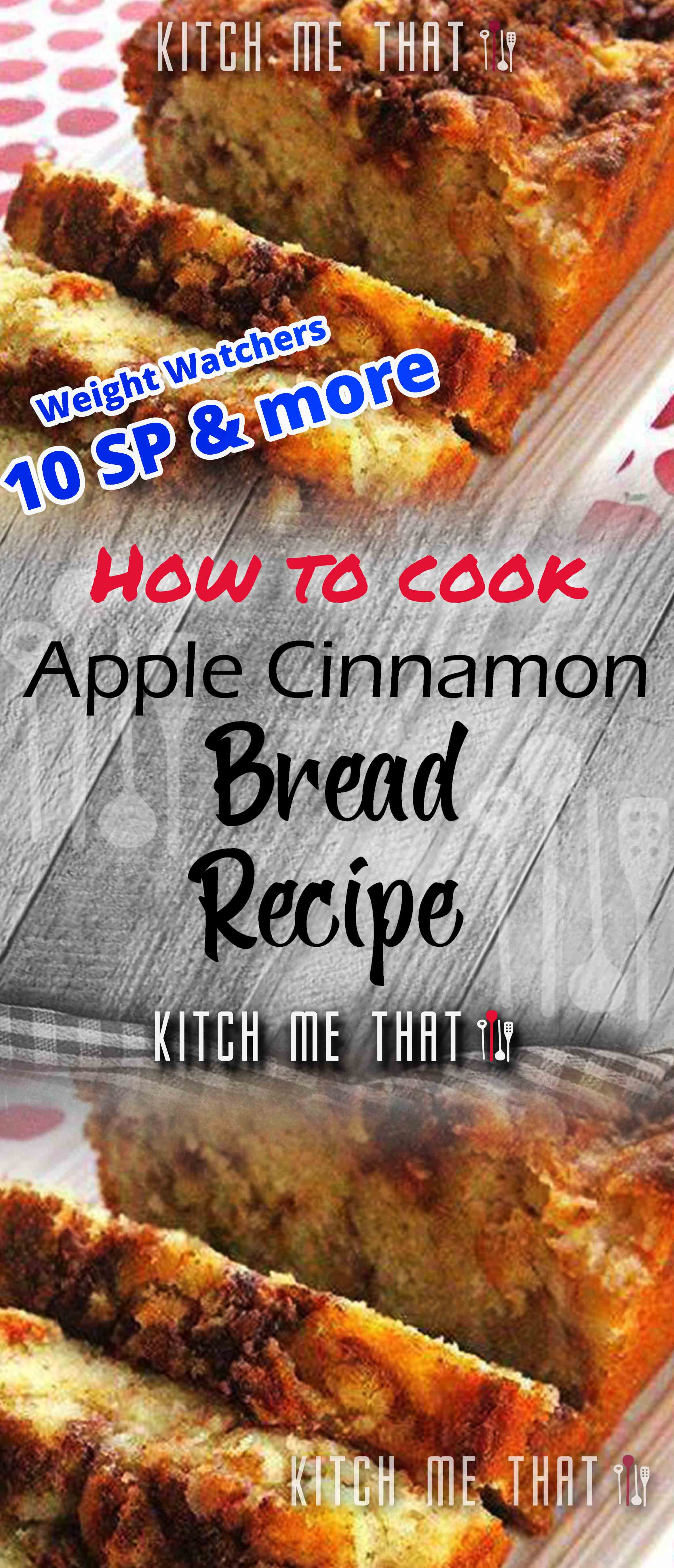 This is a #Skinny 10 SMARTPOINTS & MORE with exceptional, and unique Flavor. Enjoy it since it's at your fingertips"
Ingredients
1/3 cup brown sugar (not packed)
1 teaspoon ground cinnamon
2/3 cup white sugar
1/2 cup butter, softened, reduced fat, smooth
2 eggs
1 1/2 teaspoons vanilla extract, imitation, no alcohol
1 1/2 cups all-purpose flour
1 3/4 teaspoons baking powder
1/2 cup milk, fat free
1 apple, peeled and chopped
Preparation
Preheat oven to 350 degrees. Grease and flour a 9 x 5-inch loaf pan. Mix brown sugar and cinnamon together in a bowl and set aside. Beat white sugar and butter together in a bowl using an electric mixer until smooth and creamy. Beat in eggs, 1 at a time, until incorporated; add vanilla extract.
Combine flour and baking powder together in another bowl; stir into creamed butter mixture. Mix milk into batter until smooth. Pour half the batter into the prepared loaf pan. Next add half the apples and half the brown sugar cinnamon mixture. Lightly pat apple mixture into batter.
Pour the remaining batter over apple layer; top with remaining apples and add more brown sugar/cinnamon mixture. Lightly pat apples into batter; swirl brown sugar mixture through apples using a finger or spoon.
Bake in the preheated oven until a toothpick inserted in the center of the loaf comes out clean, 30 to 40 minutes.
------------- Advertisement - Continue Reading Below -------------
Serves 10 (SP : 9)
For the latest Diet Recipes, Meals Plan & tips to help you add more Happier & Healthier Lifestyle Routine to your day.
Follow us in PINTEREST By Clicking Here to get our latest Healthy Recipes , and Pin This NOW .. To Remember it !!!!