------------- Advertisement - Continue Reading Below -------------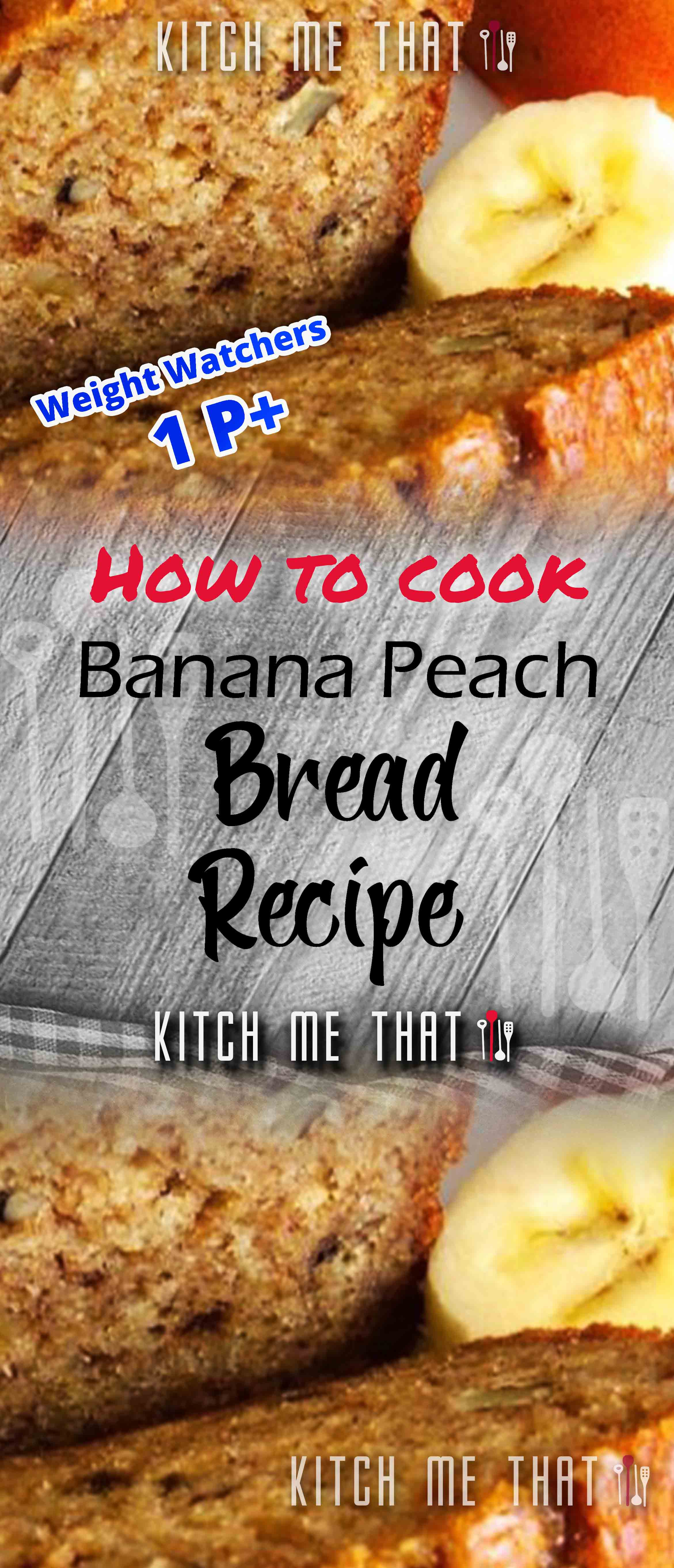 This is a #Skinny 1 POINTPLUS with exceptional, and unique Flavor. Enjoy it since it's at your fingertips"
"I was looking for a new banana bread and started trying some things. When I came up with this one, the kids and wife just loved it and my mother in-law wants me to make it for her."
Ingredients
3/4 cup white sugar
1/2 cup butter, softened
1 tablespoon brown sugar
1 tablespoon instant hot chocolate mix
3 bananas, peeled
1 large fresh peach – peeled, pitted, and diced
1/4 cup milk
2 eggs
1 tablespoon vanilla extract
2 cups all-purpose flour
1/2 cup chopped walnuts (optional)
1 teaspoon baking soda
1 teaspoon salt
Directions
Preheat oven to 350 degrees F (175 degrees C). Grease the bottom of a 5×9-inch loaf pan.
Beat white sugar and butter together in a large bowl with an electric mixer until light and fluffy. Add brown sugar and hot chocolate mix; stir well.
Place bananas, peach, milk, eggs, and vanilla extract in a blender; blend until smooth. Stir into butter mixture until well incorporated.
Mix flour, walnuts, baking soda, and salt together in a separate bowl; stir into banana-butter mixture until flour mixture is just moistened. Pour batter into the prepared loaf pan.
Bake in the preheated oven until a toothpick inserted in the center of bread comes out clean, 50 to 60 minutes. Cool in pan for 5 minutes before transferring bread to a wire rack to cool completely.
For the latest Diet Recipes, Meals Plan & tips to help you add more Happier & Healthier Lifestyle Routine to your day.
Follow us in PINTEREST By Clicking Here to get our latest Healthy Recipes , and Pin This NOW .. To Remember it !!!!