------------- Advertisement - Continue Reading Below -------------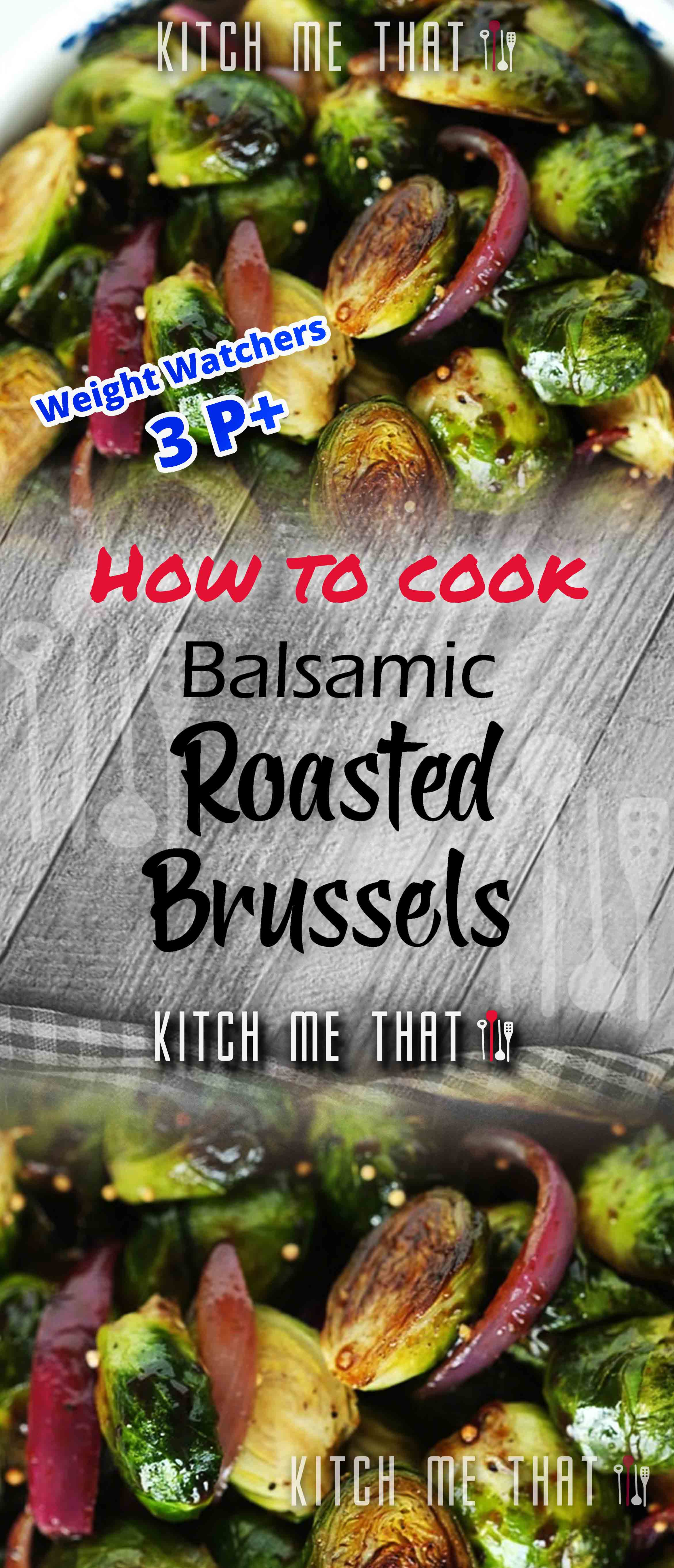 This is a #Skinny 3 POINTPLUS with exceptional, and unique Flavor. Enjoy it since it's at your fingertips"
Yield 6 servings
SmartPoints : 5
Ingredients :
2 tablespoons balsamic vinegar
1 tablespoon olive oil
1 tablespoon maple syrup
2 cloves garlic, minced
1/2 teaspoon dried thyme
1 1/2 pounds brussels sprouts, halved
6 carrots, cut diagonally in 1 1/2-inch-thick slices
Kosher salt and freshly ground black pepper, to taste
1/4 cup dried cranberries
2 tablespoons chopped fresh parsley leaves
Instructions :

Preheat oven to 400 degrees F. Lightly oil a baking sheet or coat with nonstick spray.
In a small bowl, whisk together balsamic vinegar, olive oil, maple syrup, garlic and thyme; set aside.
Place brussels sprouts and carrots in a single layer onto the prepared baking sheet. Stir in balsamic vinegar mixture; season with salt and pepper, to taste.
Place into oven and bake until browned and tender, about 20-25 minutes.
Serve immediately with cranberries, garnished with parsley, if desired.
Nutrition Facts
Serving Size
Servings Per Container 6
Amount Per Serving :

Calories 124.9
Calories from Fat 26.1
% Daily Value*
Trans Fat 0g
Total Carbohydrate 23.7g
8%
Sugars 11.4g
For the latest Diet Recipes, Meals Plan & tips to help you add more Happier & Healthier Lifestyle Routine to your day.
Follow us in PINTEREST By Clicking Here to get our latest Healthy Recipes , and Pin This NOW .. To Remember it !!!!
------------- Advertisement - Continue Reading Below -------------