------------- Advertisement - Continue Reading Below -------------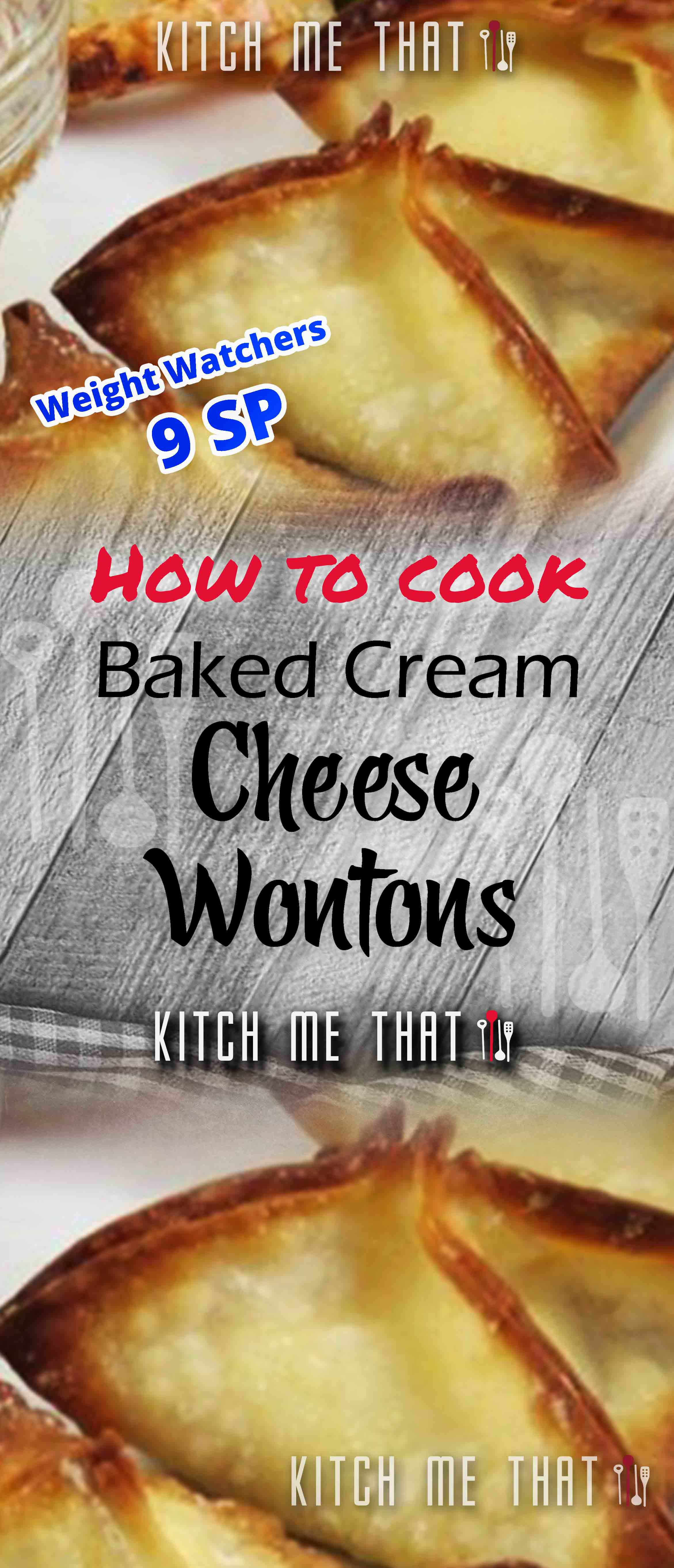 This is a #Skinny 9 SMARTPOINTS with exceptional, and unique Flavor. Enjoy it since it's at your fingertips"
"A Midwestern favorite: cream cheese in wonton wrappers. The recipe dimensions are simple (1 wonton wrapper plus 1 teaspoon cream cheese) and can be easily altered. You can add chives, crab, and other kinds of cheese, just decrease the amount of cream cheese accordingly."
Ingredients
cooking spray
12 wonton wrappers
1/4 cup cream cheese
1 teaspoon water, or as needed
Directions
Preheat oven to 400 degrees F (200 degrees C). Spray a baking sheet with cooking spray.
Lay wonton wrappers on prepared baking sheet. Place 1 teaspoon cream cheese in the center of each wonton wrapper.
Lightly brush edges of wonton wrappers with water and fold each wrapper in half to form a triangle. Press edges to seal. Fold the tips of each triangle up together so that they meet in above the center of the wonton and press tips together to seal. Spray assembled wontons with cooking spray.
Bake in the preheated oven until wontons are crispy and golden and the cream cheese is melted, 5 to 7 minutes.
For the latest Diet Recipes, Meals Plan & tips to help you add more Happier & Healthier Lifestyle Routine to your day.
Follow us in PINTEREST By Clicking Here to get our latest Healthy Recipes , and Pin This NOW .. To Remember it !!!!