------------- Advertisement - Continue Reading Below -------------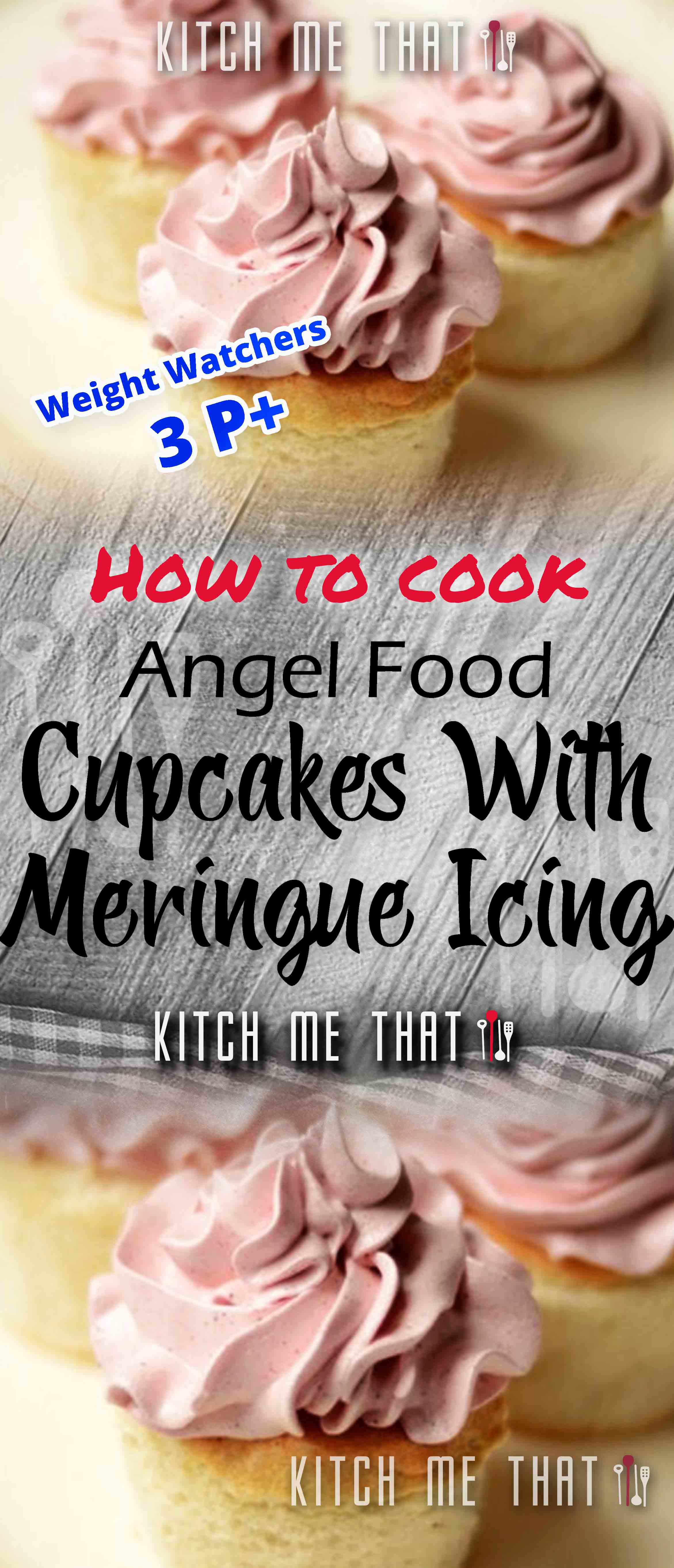 This is a #Skinny 3 POINTPLUS with exceptional, and unique Flavor. Enjoy it since it's at your fingertips"
Servings: 12 – Serving Size: 1
Pointsplus : 3
Smart Points: 4
Ingredients:
1/2 cup confectioners sugar
2/3 cup cake flour, sifted
1/4 teaspoon salt
8 egg whites from large egg whites, at room temperature
1/4 cup water
1 tsp vanilla extract
1/4 tsp cream of tartar
1/2 cup granulated sugar
Instructions:
Heat the oven to 325°F. Lightly grease a muffin tin with baking spray or line tin with cupcake liners.
In a medium bowl whisk together the confectioner's sugar, cake flour, and salt.
In a large bowl mix the egg whites, water, vanilla extract, and cream of tartar.
Using an electric mixer or stand mixer, mix on low speed a few minutes until foamy, then turn the speed to medium and slowly add the granulated sugar in 1 tablespoon increments, very gradually over a period of three to four minutes. When all the sugar has been added, turn the speed to high and beat for an additional three to five minutes, or until the mixture forms medium peaks. Don't beat until the mixture is extremely glossy and stiff; it should be modestly glossy, but the very tips of the peaks formed when you dip your finger in should flop over just a bit.
------------- Advertisement - Continue Reading Below -------------
Add the dry ingredients in two installments; sift the dry ingredients through a fine mesh strainer, tapping them through and into the egg whites. Fold carefully, do not over mix. Fold in the second half of the dry ingredients.
Spoon the batter into the prepared baking pan. Bake for 18 minutes or until the tops are slightly golden. Remove from the oven and cool completely before removing and icing.
* without icing 2 points + or 87 calories.
Pink Meringue Icing
Ingredients:
2 egg whites from large eggs, at room temperature
1 teaspoon vanilla
1/4 cup water
1/2 cup sugar
pinch salt
1 – 2 drops pink food coloring
Instructions:
Place the egg whites with the vanilla in the clean bowl of a stand mixer.
In a small, high-sided saucepan, whisk the water and sugar together. Bring to a boil over medium-high heat and cook for four to eight minutes, or until the syrup reaches 234°F on a candy thermometer.
While the sugar syrup is boiling, whip the egg whites on low speed until they form foamy peaks. When the syrup has reached the correct temperature, slowly drizzle it into the egg whites, turning the speed to medium-high as you do so. Continue to whip until the egg whites form stiff, glossy peaks.
Beat in the salt and food coloring until the mixture is an even, consistent shade of pink.
Fill a piping bag and frost cupcakes.
Nutritional Information:
Sodium: 107.3 mg
Calories: 122
Fat: 0 g
Protein: 3.8 g
Carb: 26.6 g
Fiber: 0 g
Sugar: 21.5 g
For the latest Diet Recipes, Meals Plan & tips to help you add more Happier & Healthier Lifestyle Routine to your day.
Follow us in PINTEREST By Clicking Here to get our latest Healthy Recipes , and Pin This NOW .. To Remember it !!!!